Account Development Rep - UK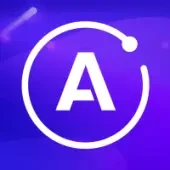 Apollo
Posted on Saturday, March 12, 2022
I am Sunanda Nair, Senior Manager of Account Development at Apollo GraphQL. I am looking for a trailblazer. Someone who wants to be instrumental in building the foundation for a rapidly growing sales development team. If this sounds like you, then read on…
As an Account Development Representative at Apollo, you'll be responsible for continuing to build out the top-of-funnel motion, generating highly qualified meetings, and engaging with contacts across a set of high-value accounts. This is an opportunity for someone who wants to get in on the ground floor of a high-growth startup. We're growing and looking for ADR's who are passionate about helping developers get more done.
Apollo is the worldwide leader of GraphQL innovation. Companies like Netflix, Expedia, Peloton, DoorDash, The New York Times, and Zillow are just a small sample of Apollo's customers. Our open-source product has millions of downloads every week. Gartner estimates that by 2025, 50% of companies will be using GraphQL, and we're the clear market leader.
We'd love for you to be a part of the excitement in a pivotal role that will be the tip of the spear of our GTM motion.
TL;DR: You're going to play an integral role as we build our ADR function from the ground up.
What you will be doing
You'll help define and establish top-of-funnel processes while providing a great experience for Apollo's prospective customers.
You'll manage a high volume of outbound accounts as well as strategic outreach across targeted companies.
You'll prospect for outbound opportunities via tailored emails and outbound cold calls across various campaigns.
You'll educate prospects on the Apollo platform throughout their GraphQL adoption by identifying and speaking to the specific business outcomes that Apollo will help deliver.
You'll collaborate with the Account Executive team on qualifying customers and generating pipeline.
About you
You speak fluent German or French, aside from English.
You're growth-oriented and motivated to develop your career in software sales or other business functions.
You're intellectually curious, passionate about technology, and are able to speak knowledgeably about technical products and industries.
You're a trailblazer. If a process doesn't exist, you'll jump right in and help to create it. If you come across inefficiencies, you're able to provide feedback and take action to optimize processes/results.
You're a great communicator with excellent writing skills and a sense of empathy for both internal and external stakeholders you engage with.
You thrive in a startup environment, where you're comfortable navigating competing priorities and managing ambiguity in a fast-paced setting.
This position can be done from anywhere in the UK.
Apollo is proud to be an equal opportunity workplace dedicated to pursuing and hiring a talented and diverse workforce.