Senior Professional Services Engineer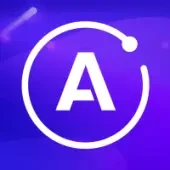 Apollo
Sales & Business Development
Remote
Posted on Wednesday, November 23, 2022
Apollo is looking for a Professional Services Engineer (PSE) to join our growing Professional Services (PS) team! In this role, you'll help customers succeed through consulting, hands-on technical implementation, and enablement. The ideal Professional Services Engineer candidate is a blend of GraphQL Practitioner, client-facing consultant, and pre-sales engineer.
Apollo Professional Services Engineers are dedicated to, and responsible for, helping enterprises succeed with implementing their GraphQL strategy with Apollo Federation. The PS team serves Apollo's enterprise customers through technical hands-on implementation and enablement to support the adoption and expansion of their unified graph strategy. Additionally, PSEs help further Apollo's product growth with direct customer feedback.
Apollo is the market leader in developer tools that enable companies to build their software in far less time, with far greater functionality. The technology beneath it all is called GraphQL, a revolutionary technology that allows product engineering teams to almost double the speed at which they ship new features. Our free products have millions of downloads per week, and our enterprise offerings serve many of the world's most famous brands. We are on an incredible growth trajectory and are funded by Andreessen Horowitz and Matrix Partners.
This is an exciting opportunity to be a founding member of our Professional Services team and make a lasting impact!
What You'll Do
You will assist some of the biggest enterprises in the world in implementing Apollo products to support adoption and unify customers' strategies.
You will help Apollo grow by obtaining product feedback and advocating for our customers, serving as a trusted technical advisor.
You will liaison with Engineering and Support teams to address customers' technical needs, help them resolve challenges, and turn them into advocates.
You will be responsible for providing pre-sales support to Sales & Marketing, developing and implementing best practices, and developing and promoting integrations and solutions around Apollo products.
You will develop blog posts and other communication for Apollo and work with R&D and Product Management to develop and test Apollo products.
About You
You have hands-on experience working with GraphQL and Apollo products.
You have strong customer relations and presentation skills, and you are able to speak well in front of an audience and with customers.
You have excellent time and project management skills.
You are excited about working with the Apollo Enterprise and Open Source community.
You have strong logic and reasoning skills to identify the strengths and weaknesses of alternative solutions, conclusions, or approaches to problems.
You have experience working with clients and/or internal resources in face-to-face, telephone, and virtual meetings and the ability to work and interact as a member of a group or team.
You have the ability to travel.
Location: This is a remote position that can be done from anywhere in the US.
Equal Opportunity: Apollo is proud to be an equal opportunity workplace dedicated to pursuing and hiring a talented and diverse workforce.
Privacy: California residents applying for positions at Apollo can see our privacy policy
here.