Choose Your Own Adventure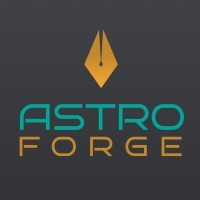 AstroForge
Posted on Saturday, August 5, 2023
Description
About the Company
At AstroForge, our mission is to make space resources accessible on Earth. We mine asteroids to extract valuable minerals in space at a lower cost and smaller carbon footprint than current terrestrial mining methods. We are a team of engineers, physicists, scientists, and operators who are developing cutting-edge technology never before used in deep space. We offer a unique opportunity to join an exciting team looking to expand humanity's capabilities in space.
Job Description
We're a team of hungry, innovative, and quick-thinking professionals. We are always on the lookout for outstanding candidates who may not fit traditional roles. If you don't see a position that fits your experience and knowledge, but you have great qualifications and are excited about space, we strongly encourage you to apply here.
Basic Qualifications
Bachelor's degree in Engineering or a STEM related field
Flexibility and ambition: We are looking for candidates who are hungry to solve complex problems and won't be troubled when requirements change
Excellent verbal and written communication skills
Demonstration of analytic and problem solving skills
Ability to collaborate on related as well as outside of expertise projects
Ability to work in an autonomously driven and demanding startup atmosphere
Excellent written and verbal communication skills, self-motivation, ability to work independently and lead a team
Preferred Skills and Experience
Some experience working in aerospace
Additional Requirements
Extended hours, day or night shift, and weekend work may be required to support critical project and mission milestones
‍
ITAR Requirements

To conform to U.S. Government space technology export regulations, applicant must be a U.S. citizen, lawful permanent resident of the U.S.,protected individual as defined by ITAR (22 CFR §120.15) or eligible to obtain the required authorizations from the U.S. Department of State.

We are an equal opportunity employer and value diversity at our company. We do not discriminate on the basis of race, religion, color, national origin, gender, sexual orientation, age, marital status, veteran status, or disability status.