Maintenance Supervisor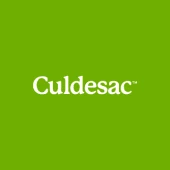 Culdesac
People & HR, Operations
Tempe, AZ, USA
Posted on Thursday, February 23, 2023
Who We Are
Culdesac is a real estate and technology startup that builds cities for people, not cars. Our goal is to create the first car-free city in the US. We started by creating the first car-free neighborhood built from scratch in the US - Culdesac Tempe, a $200 million mixed-use neighborhood development for 1,000 residents that opened in 2022. The neighborhood covers 17 acres and features 55% open space, shared courtyards, and abundant bookable spaces. Culdesac is the co-developer and tech-enabled property manager.
Read more about our vision, our product, and how we are changing how people live, work, and move:
We're headquartered in Tempe, AZ and were founded in 2018. CEO Ryan Johnson was previously on the founding team of Opendoor. We raised a
$30M Series A
in January 2022. Our investors include top VCs like Khosla Ventures, Lennar (LenX), Zigg Capital, Initialized Capital, Byers Capital, and Y Combinator.
The Role
Culdesac is growing our team and looking for a Maintenance Supervisor at Culdesac Tempe to help with our mission. As a Maintenance Supervisor, you will be an integral part of our real estate and leasing vision. This role directly impacts the experience of our future residents. You are a self-starting, organized, & energetic professional that thrives in building relationships, supporting others, and being the branded personality of our company. You are scrappy, energetic, and have the ability to explain and encourage others to partake in mobility.
The Requirements
While this list represents what we are ideally looking for, we encourage you to apply even if your resume includes strengths and experiences that don't match everything listed here.
Experience being onsite and managing the day-to-day operations of a community, which includes systems and space for both residential and commercial spaces, which will open and expand over time. This is more important to us than a specific # of years of experience, but we expect most to need at least 3-5 years in the industry to gain this knowledge. With this experience:
You will manage and oversee Culdesac Tempe and deliver a high-quality customer centric experience for our residents.
You are responsible for all service work to maintain our neighborhood, including inventory and warranty management, and comprehensive service and repairs.
You will learn our service operation systems and utilize Jira as our operating system.
You will oversee hiring, onboarding, and training of property technicians.
You will ensure property technicians are prioritizing and managing maintenance requests to a timely expectation.
You will conduct regular inspections of property and equipment.
You will foster vendor relationships and oversee their work to ensure excellent service for our residents.
You will document, update, and maintain all records to ensure compliance with all local and state laws.
You are willing to jump in and provide maintenance support as needed.
You will maintain the company's brand by delivering a quality experience when responding to customer needs and resolving issues.
You have experience working cross-functionally with a demonstrated ability to both give and receive constructive feedback.
You will own and manage our Resident Satisfaction Surveys as related to their satisfaction with the maintenance performed in their home.
You have a do whatever it takes attitude and you are willing to work a flexible schedule including nights and weekends.
Physical Requirements
We will make reasonable accommodations to enable individuals with disabilities to perform the essential functions. These functions include, but are not limited to:
Ability to lift, push and pull up to 25 pounds.
Ability to walk around the property several times daily, up to 10 miles a day.
Ability to walk on uneven surfaces.
Ability to climb several flights of stairs several times daily.
Ability and willingness to try out different forms of mobility.
Hearing and visual ability to observe and detect signs of emergency required.
Must be able to sit, stand, reach, bend and stoop for extended periods of time.
Ability to use standard maintenance equipment.
Visual requirements including color, depth perception, and field vision.
Locations
We are headquartered in Tempe, AZ, and our office is located in the heart of downtown Tempe. We encourage employees to visit and work in our beautiful Tempe office and offer relocation assistance to those who'd like to move to Tempe. This position is an onsite role at our Tempe Neighborhood.
Benefits & Perks
🏥 Benefits Package - Includes options for medical, dental, and vision.
🐣 Parental Leave - Up to 12 weeks paid time off for qualifying events.
🏦 401K Savings
🚲 Mobility Stipend - Up to $500 to invest in employee micromobility setup (e.g., e-bike, e-scooter, micromobility accessories). This will be available after 3 months of employment.
🛴 Car-Free Commuter Stipend - $200 per month paid by Culdesac. Tempe employees only.
💰 Eligible for participation in performance-based commission plan in accordance with company policy.
Our Values
As sprawl became commonplace in our cities, we felt less connected to each other. We normalized hour-long commutes, even as private vehicle ownership became the largest source of carbon emission pollution. Our neighborhoods blend technology, real estate, and culture to reimagine our daily lives. Come help us make our residents happier, healthier, and more productive in the years they spend with us and the moments they spend together.
At Culdesac, we:
Work as a team
Be inclusive, drawing on the strengths of people who bring a different perspective.
Find ways to work together that overcome disciplinary and geographic separations.
Ship, including the last 10%
Be output oriented. Ship.
Our mission weaves us deep into people's lives. Respect that trusted relationship by seeing your work through to the end, including the last 10%.
Embrace the full-stack
We have a competitive advantage in operationally complex, capital-intensive work.
Tackling all the layers in the stack gives us an opportunity to deliver an exceptional user experience.
Always remember Rule #0: learn from those who have done it before.
Ask people for feedback
Only users know if we're creating value for them.
We get better by observing behavior and asking others how we can improve.
Respect the limits of what we can know and plan. In the complex organism of a city, emergent behavior rules.
Design for humans
The messiness of human preferences and decision making is the rich soil where our product grows.
Human paradoxes and contradictions are our opportunity to create joy.
Next Steps
If you think Culdesac might be a good fit, we encourage you to apply! You have nothing to lose, and we'll respond to you within a week. If we move forward, here's our typical process:
1. A 30-minute phone call with a recruiter to understand your high-level background and cover logistics & expectations.
2. A 30-minute video call with our Community Manager to understand your work product and a list of company scenarios.
3. A 30-minute video call with our Neighborhood Services Lead to overview a list of company scenarios.
4. A 45-minute video call with our COO overviewing how you would fit in Culdesac's mission, vision, and culture.
At each step, we leave time for you to ask us questions. We look forward to hearing from you!
Culdesac is an equal opportunity employer. We celebrate diversity and are committed to creating an inclusive environment for all employees. We prohibit discrimination and harassment of any type without regard to race, color, religion, age, sex, national origin, citizenship or immigration status, disability status, genetics, protected veteran status, sexual orientation, gender identity or expression, or any other characteristic protected by federal, state or local laws.