Product Manager - SE Asia Launch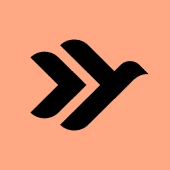 Empower
Product
Remote
Posted on Wednesday, August 16, 2023
EMPOWER OVERVIEW
Empower
is a high-growth financial technology company on a mission to expand access to fair credit to give anyone in the world the opportunity to improve their financial security and mobility. We dream up and launch one-of-a-kind features that help our members get money instantly whenever they need it, save for the future, and rewrite their financial story. Our members see Empower Cash Advance as a life-saver, Empower Automatic Savings as a game-changer, and the new Empower Thrive line of credit (currently in beta, launching soon) as a lifeline to low-cost borrowing and the only practical path to building good credit.
Empower is backed by Sequoia Capital, Blisce, and Icon Ventures. Are we the next great place to grow your impact and accelerate your career? We think so:
Inc. ranked Empower #56 in the 2023 Inc. 5000 list of the fastest-growing private companies in the US (#55 in 2022). Forbes put Empower on its 2023 list of America's Best Startup Employers. Fast Company recognized the new Empower Thrive line of credit in their 2022 list of the Next Big Things in Tech.
WHAT EMPOWER OFFERS
Competitive salary
Generous equity package
Full healthcare and dental benefits
Technology expense reimbursement
Work from anywhere
JOB DESCRIPTION
We're looking for a talented product manager to lead our launch in Southeast Asia — starting with the Philippines. In this role, you'll collaborate with a small, experienced team of engineers, designers, and marketers in a "startup within a startup" environment. You'll own our product roadmap and execution for the new business, expanding access to fair credit in one of the world's fastest-growing regions. And you'll be supported by Empower's deep expertise and experience from the US and Mexico.
More specifically, you will drive the strategy, tactics, and delivery timelines for the development of Empower's new app and features in the Philippines. You will bring technical expertise to in-the-weeds problem solving sessions with our engineering team. You will identify opportunities on the most impactful things we should be building for our customers, and then do the work required to build those experiences by getting cross-functional support, designing specs, overseeing development and measuring outcomes. You will collaborate across functions with autonomy, constantly engaging colleagues in Operations, Marketing, Finance, Compliance, and Support in order to maximize impact. If you're looking for a role where you can have massive 0 to 1 impact and a wide scope, you'll find this role compelling, challenging, and rewarding.
Candidate Qualifications
5-10+ years of experience, with most of time in Product Management; engineering experience is a plus
Based in an Asia Pacific time zone
Experience with mobile app development; fintech experience is a plus
Familiarity with integrations, APIs, system reliability & performance
A get-it-done mindset; you're resourceful and happy to be hands on and in the weeds
Comfort with ambiguity; the ability to independently lay out and test clear hypotheses, and solve problems without well-defined direction
Strong customer empathy and experience shaping product direction and execution based on customer needs
Strong analytical abilities and comfort defining and measuring goals consistently
A interest in addressing complicated and impactful product & business problems
Experience delivering complex, cross-functional product initiatives
Strong strategic thinking, problem solving, and logical structuring abilities
Excellent verbal and written communication skills
At Empower, we hire for people that push themselves to understand others and seek out ways to challenge their personal assumptions. Our hope is that by fostering such an environment, we strengthen our business and relationships by putting people first. We are committed to building a diverse, inclusive, and equitable workspace where everyone (regardless of age, education, ethnicity, gender, sexual orientation, or any personal characteristics) feels like they belong. Even if your experience doesn't exactly match up to our job description, you should feel empowered to apply regardless!