Customer Support Operations Manager (Remote)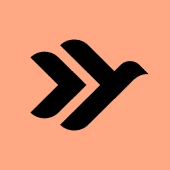 Empower
Customer Service, Operations
Remote · United States
Posted on Tuesday, October 31, 2023
EMPOWER OVERVIEW
Empower
is a high-growth financial technology company on a mission to expand access to fair credit to give anyone in the world the opportunity to improve their financial security and mobility. We dream up and launch one-of-a-kind features that help our members get money instantly whenever they need it, save for the future, and rewrite their financial story. Our members see Empower Cash Advance as a life-saver, Empower Automatic Savings as a game-changer, and the new Empower Thrive line of credit (currently in beta, launching soon) as a lifeline to low-cost borrowing and the only practical path to building good credit.
Empower is backed by Sequoia Capital, Blisce, and Icon Ventures. Are we the next great place to grow your impact and accelerate your career? We think so:
Inc. ranked Empower #56 in the 2023 Inc. 5000 list of the fastest-growing private companies in the US (#55 in 2022). Forbes put Empower on its 2023 list of America's Best Startup Employers. Fast Company recognized the new Empower Thrive line of credit in their 2022 list of the Next Big Things in Tech.
WHAT EMPOWER OFFERS
Competitive salary
Generous equity package
Full healthcare benefits
Technology expense reimbursement
Work from anywhere
JOB DESCRIPTION
As a Customer Support Operations Manager, you'll manage our current Operations Associate's and international customer support team by dr
iving operational efficiency, customer success, and team performance. The ideal candidate will be responsible for ensuring the smooth execution of daily operations while focusing on customer satisfaction and team productivity
.
Travel for company offsites is expected at a minimum 2 times a year.
Key Responsibilities
Lead, mentor, and manage a team of customer operations specialists, providing guidance and support to ensure individual and team success.
Conduct regular performance evaluations, set goals, and provide constructive feedback for continuous improvement.
Work on the frontline of the business: support calls, chat, and emails from our users when needed, and handle escalations.
Identify opportunities and make improvements to achieve greater efficiency and quality.
Design, implement, and refine operational processes to manage the team's performance on key performance indicators (KPIs) related to customer experience that optimizes efficiency and productivity
Be a strategic partner with our support team, users and cross functional members by tracking and surfacing consumer trends to inform cross functional partners in an effort to improve our product & experience
Candidate Qualifications
Motivated by Empower's mission and determined to create a personable and meaningful experience for our customers
5+ years of experience in customer support role, preferably in the fintech industry with 2+ years of managing others
Proven leadership skill and ability to lead others through performance management and coaching
Demonstrated passion for identifying problems and finding the best possible solution
Passion for the customer experience and the ability to solve problems with a short turnaround time for customers with a high level of empathy
Ability to adapt rapidly to changing work environments, work priorities, and organizational needs
Excellent verbal and written communication skills with the ability to explain complex topics in easily understood, concise language
Familiarity with banking regulations and payment processes; compliance is a plus Ability to communicate cross-functionally and globally
Expertise in Google Suite
Experience working with BPO teams is a plus
At Empower, we hire for people that push themselves to understand others and seek out ways to challenge their personal assumptions. Our hope is that by fostering such an environment, we strengthen our business and relationships by putting people first. We are committed to building a diverse, inclusive, and equitable workspace where everyone (regardless of age, education, ethnicity, gender, sexual orientation, or any personal characteristics) feels like they belong. Even if your experience doesn't exactly match up to our job description, you should feel empowered to apply regardless!