Performance Marketing Manager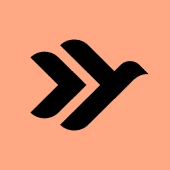 Empower
Marketing & Communications
Remote · United States
Posted on Wednesday, November 1, 2023
EMPOWER OVERVIEW
Empower
is a high-growth financial technology company on a mission to expand access to fair credit to give anyone in the world the opportunity to improve their financial security and mobility. We dream up and launch one-of-a-kind features that help our members get money instantly whenever they need it, save for the future, and rewrite their financial story. Our members see Empower Cash Advance as a life-saver, Empower Automatic Savings as a game-changer, and the new Empower Thrive line of credit (currently in beta, launching soon) as a lifeline to low-cost borrowing and the only practical path to building good credit.
Empower is backed by Sequoia Capital, Blisce, and Icon Ventures. Are we the next great place to grow your impact and accelerate your career? We think so:
Inc. ranked Empower #56 in the 2023 Inc. 5000 list of the fastest-growing private companies in the US (#55 in 2022). Forbes put Empower on its 2023 list of America's Best Startup Employers. Fast Company recognized the new Empower Thrive line of credit in their 2022 list of the Next Big Things in Tech.
WHAT EMPOWER OFFERS
Technology expense reimbursement
JOB DESCRIPTION
Empower is seeking a Performance Marketing Manager to lead Paid Social campaigns and drive new customer acquisition efficiently and profitably. This role will be responsible for all aspects of digital campaign management, from setup and operations to reporting and creative project management. The ideal candidate is a quick learner and a resourceful problem solver with a keen attention to detail and a knack for connecting with customers on Meta and TikTok. This position reports to the Senior Manager of Performance Marketing.
Travel for company offsites is expected at a minimum 2 times a year.
Key Responsibilities
Develop and execute paid acquisition strategies and campaigns to drive cost-efficient acquisition of marketing qualified leads
Analyze and report on campaign, ad set, and creative performance to translate data into actionable insights and recommendations to achieve team KPIs
Design and launch statistically sound A/B tests to prove the effectiveness of marketing tactics and creative assets
Manage the ad creation process from start to finish, including organizing creative brainstorms, writing creative briefs, and launching campaigns
Develop new creative concepts and value propositions to improve advertising effectiveness and reach qualified new customers
Candidate Qualifications
Proven ability to create, manage, and optimize paid growth campaigns on Meta and TikTok, with accountability for performance metrics like CPA, ROAS, and LTV
Track record of paid growth experimentation and experience managing monthly budgets of $500,000+
Proficient in Excel and Google Sheets, with exceptional results orientation and agility
Knowledge of the ad-tech stack for mobile acquisition, including tracking and measurement (MMP & SKAdNetwork), bid management, and attribution
Experience developing a strong creative pipeline for advertising
Ability to build reports and pull data with minimal support
Able to work independently and meet deadlines
At Empower, we hire for people that push themselves to understand others and seek out ways to challenge their personal assumptions. Our hope is that by fostering such an environment, we strengthen our business and relationships by putting people first. We are committed to building a diverse, inclusive, and equitable workspace where everyone (regardless of age, education, ethnicity, gender, sexual orientation, or any personal characteristics) feels like they belong. Even if your experience doesn't exactly match up to our job description, you should feel empowered to apply regardless!