People Operations Specialist (Remote)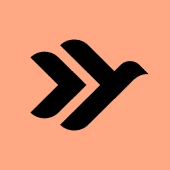 Empower
People & HR, Operations
Remote · United States
Posted on Saturday, November 11, 2023
EMPOWER OVERVIEW
Empower
is a high-growth financial technology company on a mission to expand access to fair credit to give anyone in the world the opportunity to improve their financial security and mobility. We dream up and launch one-of-a-kind features that help our members get money instantly whenever they need it, save for the future, and rewrite their financial story. Our members see Empower Cash Advance as a life-saver, Empower Automatic Savings as a game-changer, and the new Empower Thrive line of credit (currently in beta, launching soon) as a lifeline to low-cost borrowing and the only practical path to building good credit.
Empower is backed by Sequoia Capital, Blisce, and Icon Ventures. Are we the next great place to grow your impact and accelerate your career? We think so:
Inc. ranked Empower #56 in the 2023 Inc. 5000 list of the fastest-growing private companies in the US (#55 in 2022). Forbes put Empower on its 2023 list of America's Best Startup Employers. Fast Company recognized the new Empower Thrive line of credit in their 2022 list of the Next Big Things in Tech.
WHAT EMPOWER OFFERS
Competitive salary
Generous equity package
Full healthcare benefits
Technology expense reimbursement
Work from anywhere
JOB DESCRIPTION
As a People Operations Specialist at Empower, you will play a pivotal role in the People Team organization. This multifaceted position encompasses recruitment coordination, people operations, and program management. The ideal candidate is a true HR generalist, well-versed in various aspects of human resources, and passionate about creating an environment where employees can excel.
Travel for company offsites is expected at a minimum 2 times a year.
Key Responsibilities
Recruitment Coordination:
Manage the end-to-end recruitment process, encompassing job postings, candidate sourcing, interviewing coordination, scheduling, and onboarding.
Foster positive candidate experiences by acting as a liaison, building strong relationships, and enhancing candidate satisfaction.
Increase candidate passthrough rate through effective communication and collaboration with hiring managers.
Build and nurture strong relationships with external recruitment partners and platforms to enhance the talent acquisition process.
People Operations:
Oversee visa and leave administration processes, ensuring compliance with regulations and a seamless experience for employees.
Take ownership of payroll administration through Rippling, ensuring accuracy and timeliness in payroll processing.
Maintain meticulous and up-to-date employee records and documentation, ensuring confidentiality and compliance.
Program Management:
Contribute to the development and implementation of various HR programs and initiatives that align with organizational goals.
Collaborate with cross-functional teams to drive employee engagement, diversity, equity, and inclusion programs.
Own designing and launching company offsites, taking on end-to-end project management responsibilities to ensure successful and impactful events.
Candidate Qualifications
Bachelor's degree in Human Resources, Business Administration, or a related field.
2-4 years experience in HR generalist or talent acquisition role
Proven experience in HR roles with a focus on recruitment, people operations, and program management.
Strong knowledge of HR best practices, employment laws, and regulations.
Excellent interpersonal and communication skills, with the ability to build relationships at all levels of the organization.
Detail-oriented with strong organizational and time-management skills.
Ability to handle confidential information with discretion and professionalism.
Ability to work in fast pace ever changing environment
At Empower, we hire for people that push themselves to understand others and seek out ways to challenge their personal assumptions. Our hope is that by fostering such an environment, we strengthen our business and relationships by putting people first. We are committed to building a diverse, inclusive, and equitable workspace where everyone (regardless of age, education, ethnicity, gender, sexual orientation, or any personal characteristics) feels like they belong. Even if your experience doesn't exactly match up to our job description, you should feel empowered to apply regardless!