Sr. Director of Credit (Remote)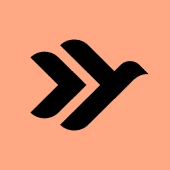 Empower
Remote · United States
Posted on Saturday, November 11, 2023
EMPOWER OVERVIEW
Empower
is a high-growth financial technology company on a mission to expand access to fair credit to give anyone in the world the opportunity to improve their financial security and mobility. We dream up and launch one-of-a-kind features that help our members get money instantly whenever they need it, save for the future, and rewrite their financial story. Our members see Empower Cash Advance as a life-saver, Empower Automatic Savings as a game-changer, and the new Empower Thrive line of credit (currently in beta, launching soon) as a lifeline to low-cost borrowing and the only practical path to building good credit.
Empower is backed by Sequoia Capital, Blisce, and Icon Ventures. Are we the next great place to grow your impact and accelerate your career? We think so:
Inc. ranked Empower #56 in the 2023 Inc. 5000 list of the fastest-growing private companies in the US (#55 in 2022). Forbes put Empower on its 2023 list of America's Best Startup Employers. Fast Company recognized the new Empower Thrive line of credit in their 2022 list of the Next Big Things in Tech.
WHAT EMPOWER OFFERS
Competitive salary
Generous equity package
Full healthcare and dental benefits
Technology expense reimbursement
Work from anywhere
JOB DESCRIPTION
Empower is looking for a seasoned credit leader to grow several emerging businesses, including a new Credit Card product and our International Expansion betas. This role is an exciting opportunity to join a high growth company at the start of new product development and to shape the underwriting approach and product terms. This role will report to Empower's Head of Credit.
The ideal candidate is passionate about using data and analytics to drive business growth and help customers improve their financial situations. This individual and their team will own workstreams across credit policy, testing, and valuations and will be asked to take projects from ideation to execution. They will also need to partner with product, tech, and finance teams to build out solutions that differentiate Empower. The right person for this role is someone who shines while solving complex problems and is comfortable with a wide variety of technical tools.
Travel for company offsites is expected at a minimum 2 times a year.
Key Responsibilities
Build underwriting infrastructure for Empower's new Credit Card product. Including:
- Approval, credit limit, and interest rate credit policies
- Broad tests to optimize the future business
- Valuations models
- Underwriting models (in conjunction with Empower's Data Science team)
Work closely with senior leadership to define Empower's product-market fit and competitive advantages in the Credit Card space
Integrate into our small international teams to stand up rigorous credit decision making and discover novel insights to help us scale
Create automated systems to monitor business performance
Collaborate effectively with Finance and Product to ensure the work fits into the broader company strategy
Work closely with our engineering team as they implement credit policy changes in production and our IT team to improve data quality used for analytics
Candidate Qualifications
B.S. degree in engineering, business, finance, computer science or mathematics
5+ years industry experience in data analytics and credit risk management, particularly building credit policies and designing tests
2+ years of leading Analyst or Data Science teams
Strong and structured approach to problem solving and ability to use frameworks to solve white-spaced problems
Comfort driving results using SQL and Python
Excellent communication with executive and external audiences
Experience working with cross functional partners in tech, product, credit, and business
Preferred Qualifications
Experience working with Data Science teams
At Empower, we hire for people that push themselves to understand others and seek out ways to challenge their personal assumptions. Our hope is that by fostering such an environment, we strengthen our business and relationships by putting people first. We are committed to building a diverse, inclusive, and equitable workspace where everyone (regardless of age, education, ethnicity, gender, sexual orientation, or any personal characteristics) feels like they belong. Even if your experience doesn't exactly match up to our job description, you should feel empowered to apply regardless!