Customs Associate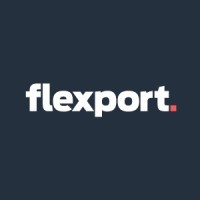 Flexport
Atlanta, GA, USA
Posted on Thursday, August 10, 2023
The opportunity:
As a Customs Broker, you will be part of the customs operations team and play a vital role in ensuring the smooth movement of goods across US and international borders. Your work directly supports Flexport's end customers in achieving their compliance goals by executing the clearance of shipments. Most importantly, you will play a pivotal role in building the next customs operational model at Flexport: allowing us to effectively scale to achieve our mission of making global trade easy for everyone a reality.
You will:
File US Customs entries under US Customs law for clients
Digitally prepare and file all documentation required for goods to clear US customs and Partner Government Agencies (PGAs)
Maintain accurate records of customs-related activities, ensuring compliance with record-keeping requirements.
Learn and follow global customs laws, regulations, and trade agreements to ensure compliance with import and export requirements.
Participate in training programs to enhance your knowledge of customs compliance and stay up to date on changes in customs regulations and industry practices
You should have:
Bachelor's degree and/or 1-2 years of relevant experience preferred.
Strong attention to detail and organizational skills.
Basic understanding of international trade and customs regulations (previous experience or coursework is a bonus).
Excellent communication and teamwork abilities.
Proficient computer skills, including G Suite applications.
Willingness to learn and adapt to changing customs practices and regulations.
Ability to work well under supervision and in a team-oriented environment.
Strong work ethic and commitment to accuracy and compliance.
This role requires working variable hours to match when customers need us most. You may be required to work national holidays, weekends, swing or night shifts, and may be asked to render overtime based on business needs.
About Flexport:
At Flexport, we believe global trade can move the human race forward. That's why it's our mission to make it easy and accessible for everyone. We're shaping the future of a $8.6T industry with solutions powered by innovative technology and exceptional people. Today, companies of all sizes—from emerging brands to Fortune 500s—use Flexport technology to move more than $19B of merchandise across 112 countries a year.
The recent global supply chain crisis has put Flexport center stage as we continue to play a pivotal role in how goods move around the world. At a valuation of $8 billion, we're experiencing record growth and are proud to have the support of the best investors in the game who believe in our mission, solutions and people. Ready to tackle global challenges that impact business, society, and the environment? Come join us.