Carrier Sales Representative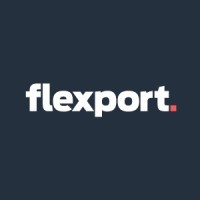 Flexport
Sales & Business Development
Chicago, IL, USA
Posted on Tuesday, August 29, 2023
Build the programs to help Flexport grow
The Opportunity:
Operating at the intersection of logistics and tech has allowed Flexport to develop a unique value proposition that customers all over the globe love, resulting in exponential growth over the last 9 years. As part of our mission to make global trade easy for everyone, we are continuing to grow our sales organization in the UK.
We are seeking the very best experienced carrier sellers for our Carrier Sales Representative role to build and scale our truckload business, helping to scale a business unit, developing an exceptional capacity base, and building best in class service capabilities. You'll be in on the ground floor, as part of a new initiative within Flexport building the next wave of truckload capabilities in the market with significant opportunities to grow and generous commission plan. You will be working with a high-performing team reporting to our Director of Brokerage within our growing Truckload team.
You will be:
Sourcing new carriers, establishing and growing relationships with them, and building long term partnerships.
Driving best in class service and capacity for our internal and external partners
Be a thought partner with our product, business, and other truckload teams as we develop this new capability within Flexport
You should have:
At least 2-4 years experience in a carrier sales, with a proven track record
A strong drive to excel, build, and drive results for your carrier partners
Enjoy building relationships with the best carriers, have a deep intuition of how to uncover carrier and shipper needs and challenge them to collaboratively drive the right results
A fast learning ability, a relentless work ethic, and a burning desire to drive.
A high degree of autonomy and desire to own your own success in a commission driven role.
Strong ability to collaborate, negotiate, take ownership, and build relationships
About Flexport:
At Flexport, we believe global trade can move the human race forward. That's why it's our mission to make it easy and accessible for everyone. We're shaping the future of a $8.6T industry with solutions powered by innovative technology and exceptional people. Today, companies of all sizes—from emerging brands to Fortune 500s—use Flexport technology to move more than $19B of merchandise across 112 countries a year.
The recent global supply chain crisis has put Flexport center stage as we continue to play a pivotal role in how goods move around the world. At a valuation of $8 billion, we're experiencing record growth and are proud to have the support of the best investors in the game who believe in our mission, solutions and people. Ready to tackle global challenges that impact business, society, and the environment? Come join us.
Worried about not having any logistics experience?
Don't be! Our mission is to make global trade easy for everyone. That's why it's important to bring people from diverse backgrounds and experiences together with our industry veterans to help move the global logistics industry forward.
We know this industry is complex. That's why we invest in education starting day one with Flexport Academy, a one week intensive onboarding program designed specifically to set every new Flexport employee up for success.
At Flexport, our ability to fulfill our mission of making global trade easy for everyone relies on having a diverse, dedicated and engaged workforce. That is why Flexport is committed to creating and nurturing an environment where anyone can be their authentic self. All qualified applicants will receive consideration for employment regardless of race, color, religion, sex, national origin, age, physical and mental disability, health status, marital and family status, sexual orientation, gender identity and expression, military and veteran status, and any other characteristic protected by applicable law.