Senior Sales Manager, Truckload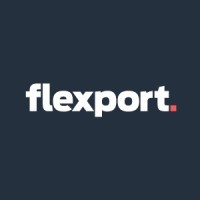 Flexport
Sales & Business Development
Remote · United States
Posted on Friday, September 1, 2023
Help win new business
Operating at the intersection of logistics and tech has allowed Flexport to develop a unique value proposition that customers all over the globe love, resulting in exponential growth over the last 9 years. As part of our mission to make global trade easy for everyone, we are building a new truckload focused sales organization.
The opportunity:
We are seeking an experienced and entrepreneurial sales manager for Sr Manager Account Executive, Truckload role to launch our sales efforts as we build and scale our truckload business, helping to scale a business unit, working with product and the business to refine the product and narrative, hiring amazing teams, and coming in as a player-coach as we kickstart our efforts, selling into the largest truckload shippers in the market, and ultimately closing seven to nine figure truckload deals. You'll be part of a new initiative within Flexport and a key thought partner as the shipper voice in how we build the next wave of truckload capabilities in the market. You will be hiring the best sellers and working with a high-performing team and closely with the EVP of Truckload as a key partner.
You will be:
Hiring and coaching a team of exceptional truckload sellers, enabling them to scale from transactional, to partnership, to true solutions sales within a global technology driven business.
Developing specific and targeted goals to expand and accelerate revenue opportunities
Creating innovative ways to improve and increase performance; managing key performance metrics
Sourcing new business into a brand new business unit within Flexport. Find and close the largest truckload shippers.
Working closely with sales leadership to drive the initial shipper list that will define our core key account set to scale the truckload business
A thought leader, helping lead this new product and set of capabilities to market, and consulting with new clients to adapt our narrative and ensure our product is on target, as an expert on truckload
Working with our marketing and sales enablement teams to refine the selling narrative for this new business unit.
We are looking for world class sales leadership to kickstart this new business unit.
You should have:
10+ years of experience in managing high performing sales teams, with significant exposure to truckload selling
Experience developing and refining sales compensation plans, sales pipelines, leads lists, and all of the infrastructure behind a modern sales organization
A proven track record of landing the largest truckload shippers in the industry and selling new products and capabilities into market
Enjoy closing the largest shippers, have a deep intuition of how to uncover shipper needs and challenge them to collaboratively drive the right solution.
Highly organized, self-motivated and detail-oriented, with great follow-through on projects/tasks big and small
High integrity individual who's enthusiastic about sales, management, and a structured approach to selling
A fast learning ability, a relentless work ethic, and a burning desire to drive nine figure+ deals
About Flexport:
At Flexport, we believe global trade can move the human race forward. That's why it's our mission to make it easy and accessible for everyone. We're shaping the future of a $8.6T industry with solutions powered by innovative technology and exceptional people. Today, companies of all sizes—from emerging brands to Fortune 500s—use Flexport technology to move more than $19B of merchandise across 112 countries a year.
The recent global supply chain crisis has put Flexport center stage as we continue to play a pivotal role in how goods move around the world. At a valuation of $8 billion, we're experiencing record growth and are proud to have the support of the best investors in the game who believe in our mission, solutions and people. Ready to tackle global challenges that impact business, society, and the environment? Come join us.