Global Customs Associate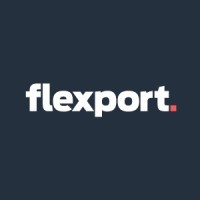 Flexport
Operations
London, UK
Posted on Wednesday, October 18, 2023
Help streamline our client's customs processes
The opportunity:
Flexport is experiencing massive growth with 2000+ Flexporters across 30 global offices and warehouses. And we're just getting started.
With revenue growing at breakneck speed, Flexport is looking for a Global Customs Associate to join our Customs Team in London. This is a great position for hard-working, detail-oriented professionals looking to develop their career in the international trade industry. You'll be working alongside and learning from some of the smartest people in the logistics industry as we challenge the status quo and reduce the friction in global trade.
You will:
Digitally prepare and file all documentation required to customs clear goods (import, export, T1s)
Review and organize incoming documents to ensure compliance with Customs Regulations
Classify products as necessary using GRIs
Identify the potential for the use of a Preferential Trade Agreement on a per shipment basis
Maintain excellent working relationship with clients by providing customer service that exceeds client expectations
You should have:
2-5 years current experience in customs
Ability to handle a large volume of entries
Familiarity with Customs product classification and rulings is a prerequisite
Excellent communication, interpersonal, and organizational skills
Next-level logistical problem-solving skills
An obsession with client happiness. You succeed when they succeed.
Courage to challenge the status quo when logic and reason require it. See something broken? Fix it.
High level of computer literacy. No paper. All digital.
About Flexport:
At Flexport, we believe global trade can move the human race forward. That's why it's our mission to make it easy and accessible for everyone. We're shaping the future of a $8.6T industry with solutions powered by innovative technology and exceptional people. Today, companies of all sizes—from emerging brands to Fortune 500s—use Flexport technology to move more than $19B of merchandise across 112 countries a year.
The recent global supply chain crisis has put Flexport center stage as we continue to play a pivotal role in how goods move around the world. At a valuation of $8 billion, we're experiencing record growth and are proud to have the support of the best investors in the game who believe in our mission, solutions and people. Ready to tackle global challenges that impact business, society, and the environment? Come join us.