Senior Credit Analyst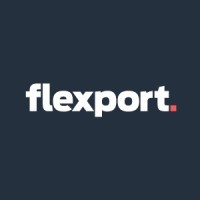 Flexport
IT
Atlanta, GA, USA
Posted on Tuesday, October 31, 2023
The opportunity:
Flexport helps more than 10,000 clients and suppliers lead all aspects of their supply chain operations. Started in 2013, we've raised over $1.3BN from investors that include the Founders Fund, Google Ventures, First Round Capital, Bloomberg Beta, Y Combinator, & Softbank. Our non-dilutive capital products empower businesses to grow and bridge their working capital needs while maintaining ownership and control. As a start-up within a start-up, we're developing unique fintech products that leverage the resources and data of Flexport's platform for global trade.
We're looking for a Credit Senior Analyst for Flexport Capital, our rapidly-growing working capital lending business that is transforming trade finance and international payment processing. You will lead credit decision-making and frameworking, improve and automate our underwriting practices, and develop new financing products.
You will:
Learn about trade finance and work with an top notch team of go-getters all driving towards a common vision: helping drive innovations in financing global trade
Work in a collaborative team performing credit underwriting and risk management capabilities to help improve our risk management and decision quality
Underwrite daily deal flow, monitor on-going credit performance, and engage in risk mitigations
Evaluate the merits and risks of companies across a broad range of industries
You should have:
3+ years experience in investment banking or experience underwriting middle market businesses and structuring credit transactions (both secured and unsecured)
Candidates should have experience in evaluating financial statements, credit reports, and other relevant data to make informed lending decisions
Genuine desire to learn credit analysis and proactive approach to asking questions and developing skills
Experience managing a portfolio of clients, leading in credit reviews, and drive to win over customers via workouts and collections, if necessary
Ability to lead cross-functional initiatives, collaborate across business lines, and present to C-level executives
Ability to think creatively, highly driven, self-motivated, and able to manage multiple tasks under tight timelines
Strong attention to detail; highly organized; excellent verbal and written communication skills
BA/BS; degree in Accounting, Business, Economics, or Finance strongly preferred, MBA, CFA a plus
Microsoft Excel skills and advanced knowledge of Office Suite; Pitchbook, CapitalIQ, and Bloomberg a plus
Experience in data analytics a plus but not required (i.e. SQL, Tableau, Looker)
About Flexport
At Flexport, we believe global trade can move the human race forward. That's why it's our mission to make it easy and accessible for everyone. We're shaping the future of a $8.6T industry with solutions powered by innovative technology and exceptional people. Today, companies of all sizes—from emerging brands to Fortune 500s—use Flexport technology to move more than $19B of merchandise across 112 countries a year.
The recent global supply chain crisis has put Flexport center stage as we continue to play a pivotal role in how goods move around the world. At a valuation of $8 billion, we're experiencing record growth and are proud to have the support of the best investors in the game who believe in our mission, solutions and people. Ready to tackle global challenges that impact business, society, and the environment? Come join us.
Worried about not having any freight forwarding experience?
Don't be! We're building the first Operating System for Global Trade. That's why it's incredibly important for us to bring people from diverse backgrounds and experiences together with our industry veterans to help move the freight forwarding industry forward.
What's freight forwarding and why does it matter? Listen to Ryan, our CEO explain what freight forwarding is and why improving global trade can help to connect the world and break down economic barriers in this Fast Company Freethink Original Series video.
We know this industry is complex. That's why we invest in education starting day one with Flexport Academy, a one week intensive onboarding program designed specifically to set every new Flexport employee up for success.
At Flexport, our ability to fulfill our mission of making global trade easy for everyone relies on having a diverse, dedicated and engaged workforce. That is why Flexport is committed to creating and nurturing an environment where anyone can be their authentic self. All qualified applicants will receive consideration for employment regardless of race, color, religion, sex, national origin, age, physical and mental disability, health status, marital and family status, sexual orientation, gender identity and expression, military and veteran status, and any other characteristic protected by applicable law.