Vertical Marketing Manager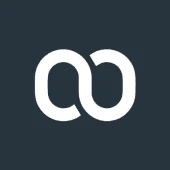 Weave
Marketing & Communications
Posted on Saturday, August 19, 2023
The Vertical Marketing Manager position is an exciting and highly visible role that leads the demand generation strategy and go-to-market execution for an assigned industry and runs campaigns across all Weave target markets. This role is focused on lead generation, audience expansion, and revenue production. The right candidate will be able to work across marketing channels and will be skilled at content development, writing marketing copy, sourcing advertising opportunities, identifying new tactics and channels, and measuring performance.
This position will be 3 days in office, 2 flexible days
Reports to: Head of Demand Generation
What You Will Own
Run integrated marketing campaigns with the objective of generating leads, revenue, and new contacts.
Communicate, plan, and oversee campaign execution with channel managers, creative teams, and sales teams.
Write, edit, and direct the creation of promotional materials for marketing campaigns (email, paid ads, case studies, video, etc.).
Collaborate with product marketing managers to run campaigns for product launches and releases.
Source and fulfill advertising opportunities within an assigned budget.
Develop new tactics and channels for go-to-market activities.
Create and maintain a strong relationship with sales to ensure continuous support to their bottom line and strengthen campaign impact for lead generation.
Lead meetings and strategy sessions with sales and marketing.
Present regularly to marketing and sales leadership on full-funnel performance for your vertical
Success for this role is directly measured by lead and revenue production on a weekly, monthly, and quarterly basis.
What You Will Need to Accomplish the Job
Bachelor's degree from an accredited university
4+ years of Marketing experience, with 2 years in B2B marketing and campaign experience
Ability to communicate effectively across functions using a collaborative style that engages a diverse team
Ability to quickly establish credibility, trust, and support with all levels of the organization
Consistently drive high quality, on-time results
Ability to manage relationships, deliverables, and expectations cross-functionally
What Will Make Us Love You
Healthcare marketing experience
2+ years of Salesforce experience
Approaches work with a strong sense of ownership, commitment, and urgency
Self-motivated and self-driven with a continuous improvement with the leadership team
Loves creating and building a strategy and pushing to get it fulfilled.
Weave is an equal opportunity employer that is committed to diversity and inclusion. We welcome anyone who is hungry to learn, problem-solve and progress regardless of race, color, ancestry, religion, sex, national origin, sexual orientation, age, citizenship, marital status, disability, gender identity, veteran status, or other applicable legally protected characteristics.
If you have a disability or special need that requires accommodation, please let us know.