Event and Field Marketing Manager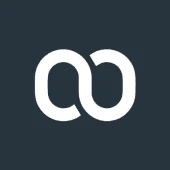 Weave
Administration, Marketing & Communications
Posted on Saturday, August 26, 2023
The Event & Field Marketing Manager position is an exciting and highly visible role that manages the event strategy and execution for an assigned industry or series of Weave hosted events. This role is focused on selecting, planning and delivering high-performing events and experiences, driving lead generation, audience expansion, and revenue production.
This position will be 3 days in office, 2 flexible days
Reports to: Head of Events & Field Marketing
What You Will Own
Planning and executing marketing events, such as trade shows, Weave hosted networking events and customer related experiences
Coordinate all logistics and experience elements; including but not limited to registration, content, catering requirements, exhibit set-ups, revenue tracking and materials support (pre and post event)
Create unique experiences for Weave hosted dinners, cocktail receptions and networking activations that drive pipeline and ROI
Forecasting, setting and measuring goals for owned events
Manage assigned budgets
Work proactively and closely with sales on staffing booths effectively
Procures and coordinates vendor and facility services
Work cohesively with their own team, marketing team as a whole and cross-functionally with key stakeholders to strategize, plan and execute event elements
Track leads, revenue and customer acquisition from owned events
Research, vet and secure event sponsorships
Ability to manage multiple projects and work assignments simultaneously from a variety of staff and vendors
What You Will Need to Accomplish the Job
3+ years in an Event, ABM or Experiential Marketing role
Must be very detail oriented and extremely organized
Able to travel to assigned Weave hosted networking events and strategic trade shows
You can communicate complex ideas and timelines to diverse audiences and stakeholders to gain consensus
Excellent interpersonal skills both in person, by phone and over email with high professionalism
connections to companies and brands through events
You have a proven ability to work cross-functionally to mobilize internal teams to deliver continuous value to customers and prospects
What Will Make Us Love You
At your core, you are amazing at creating incredible experiences. You love to create emotional
You have customer experience in your blood. You constantly are thinking, how can I make this moment matter to the people that are experiencing it. How can I surprise and delight people interacting with my brand?
Experience working in B2B SaaS
Bachelor's degree in Marketing
Strong writing background
Previous experience in creating promotional materials and invitations
Weave is an equal opportunity employer that is committed to diversity and inclusion. We welcome anyone who is hungry to learn, problem-solve and progress regardless of race, color, ancestry, religion, sex, national origin, sexual orientation, age, citizenship, marital status, disability, gender identity, veteran status, or other applicable legally protected characteristics.
If you have a disability or special need that requires accommodation, please let us know.