Head of Strategic Partnerships and Corporate Development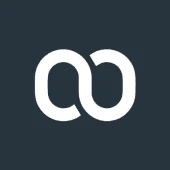 Weave
Sales & Business Development
Lehi, UT, USA
Posted on Friday, October 6, 2023
Weave's Strategic Partnerships / Corp Dev team plays a pivotal role in driving our growth and market presence. This team is responsible for identifying, establishing, and managing strategic partnerships with key industry players (ex: System of Record platforms, key technology providers, and other major stakeholders). This role will also oversee the evaluation of potential mergers, acquisitions, and investments and will lead the execution of any M&A activities.
This position will be hybrid (remote/in office) our of our Lehi, UT HQ
Reports to: Chief Strategy & Services Officer
What You Will Own
Leadership of Weave's Partnerships & Corp Dev Team: Build and lead a high-performing team of professionals within the Strategic Partnerships, Business Development, and Corporate Development function
Strategic Partnerships Development: Identify, assess, and cultivate strategic partnerships that align with the company's goals and growth objectives. Foster and maintain strong relationships with existing partners, ensuring effective collaboration and mutual success
Mergers and Acquisitions (M&A) Strategy: Develop and execute the company's M&A strategy, including identifying potential targets, conducting due diligence, and negotiating deals.
Post M&A Integration: Develop integration strategies for acquired companies and ensure smooth post-acquisition integration processes (working with Weave's Head of PMO on any M&A integration)
Financial Analysis: Conduct financial modeling, valuation, and ROI analysis to evaluate the financial viability and impact of partnerships and acquisition targets.
Market Analysis: Continuously monitor industry trends and market conditions (specifically within the Dental, Opto, Veterinary, and Medical industries, as well as the "patient engagement platform" space) to identify opportunities and threats that can inform partnership and M&A strategies.
What You Will Need to Accomplish the Job
10-15+ years of experience in strategic partnerships, business development, corporate development, management consulting, and/or investment banking,
7+ years of leadership experience (director level or above)
Proven track record of exceptional ability of working cross-functionally with legal, product, finance, and go-to-market teams. Building and maintaining trust with key departments is essential to successfully execute partnerships and potential acquisitions
Undergraduate degree required, preferably in a quantitative field. Master's Degree preferred
What Will Make Us Love You
Strong strategic mindset and entrepreneurial spirit, with proven experience in strategic partnerships and corporate development (mergers and acquisitions)
Exceptional project management, organizational, communication, and leadership skills (should be world-class at making sure "all trains run on time" when executing a partnership and/or acquisition)
Excellent negotiation skills (plus attention to detail in contracts, partnership modeling, setting up partner programs, etc.)
Experience in the healthcare SaaS, telephony, or payments industry
Strong analytical, strategic thinking, and problem-solving skills with the ability to define complex business problems, synthesize data, and provide and execute tactical and strategic solutions
Weave is an equal opportunity employer that is committed to diversity and inclusion. We welcome anyone who is hungry to learn, problem-solve and progress regardless of race, color, ancestry, religion, sex, national origin, sexual orientation, age, citizenship, marital status, disability, gender identity, veteran status, or other applicable legally protected characteristics.
If you have a disability or special need that requires accommodation, please let us know.