Senior Product Research & Insights Manager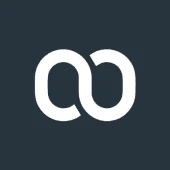 Weave
Product
Posted on Thursday, October 12, 2023
As a Senior Product Research & Insights Manager you will report to the Director of Product Operations and be accountable for delivering insights that help shape our product roadmap and go-to-market strategy. You will be a subject matter expert on measuring success, market and customer intelligence, and storytelling with data. Results-oriented and curious – you enable user-centric, data-driven decision-making that helps others do their best work. You will work collaboratively to support business case development, market research, product analysis, and competitive intelligence through a qualitative and quantitative insights roadmap. You have an entrepreneurial mindset, are resilient, and proactively navigate the business to find solutions to complex problems.
This position will be hybrid in the Lehi, UT office
What You Will Own
Develop actionable insights that enable product leaders and product managers to define strategy and prioritize roadmaps
Scope, design, manage, and measure the success of research and analytics initiatives
Conduct market analysis to identify trends, growth opportunities, industry benchmarks, and areas of expansion
Design and execute quantitative and qualitative studies that leverage ethnographic research, interviews, focus groups, surveys, product usage tests, and more to produce deep insights about customers
Understand what data is needed to explore problem spaces and develop guidance for teams to make that data available
Gather, manage, analyze, and distill large amounts of information into meaningful and easy-to-understand insights
Collaborate closely with product management, design, product marketing, stakeholders, and executives to align research objectives with business goals
Build and maintain reports, dashboards, and metrics to monitor the performance of our products in collaboration with business intelligence, data, product, and technology teams
Ensure insights are widely shared, understood, and accessible to the business
Manage a knowledge base of findings and insights
Communicate findings in creative and impactful ways to audiences of all levels
Drive impact through influence, teamwork, and data-driven insights
Grow the value of research and analytics through thought leadership and relationship building
Democratize measurement, research, experimentation, and analytics by establishing best practices and supporting others in upleveling their skills
What You Will Need to Accomplish the Job
5+ years as a product analyst, product manager, researcher, or related role in software
Expert in mixed-method research methods and their application to product development
Exceptional observational, analysis, and synthesis skills
Understanding of statistics and data analytics techniques such as cohort analysis, A/B testing, funnel analysis, retention analysis, etc.
Familiarity with data visualization tools (e.g. Domo, Looker, Tableau, etc.)
Ability to work in iterative ways to deliver impactful findings under tight constraints
Strong organizational skills with the ability to successfully manage multiple projects at various stages in the project lifecycle
Can positively challenge assumptions, distill clarity from ambiguity, and define problems to solve
What Will Make Us Love You
Knowledge of the healthcare industry
Proficiency with SQL and an understanding of data modeling concepts preferred
An exceptional storyteller and communicator
Comfortable being in front of customers with the ability to quickly develop rapport and put people at ease
Adept at building trust and strong partnerships with others
A self-starter with a strong sense of ownership and bias for action
A growth and learning mindset
Passion for technology and its impact on people
Weave is an equal opportunity employer that is committed to diversity and inclusion. We welcome anyone who is hungry to learn, problem-solve and progress regardless of race, color, ancestry, religion, sex, national origin, sexual orientation, age, citizenship, marital status, disability, gender identity, veteran status, or other applicable legally protected characteristics.
If you have a disability or special need that requires accommodation, please let us know.