Director of Procurement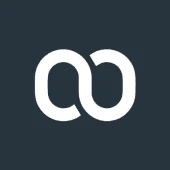 Weave
Operations
Posted on Sunday, October 22, 2023
We are looking for an experienced Director of Procurement to oversee and manage all aspects of our procurement operations. The successful candidate will be responsible for developing and implementing procurement strategies, managing supplier relationships, optimizing cost savings, and ensuring the efficient and effective procurement of goods and services. This role will report to the VP of Finance, and requires a strategic thinker who can lead a team, negotiate effectively, and drive continuous improvement in our procurement processes.
This position will be hybrid, working 3 days a week out of our Lehi, UT HQ
Reports to: VP of Finance
What You Will Own
Develop and implement procurement strategies that align with the company's goals and objectives.
Build a team of procurement professionals, fostering a culture of excellence and collaboration.
Build and maintain strong relationships with suppliers to ensure the availability of high-quality products and services.
Negotiate and manage contracts, terms, and conditions with suppliers to achieve cost savings and minimize risks.
Oversee the procurement of goods and services, ensuring on-time delivery and quality standards are met.
Identify and evaluate potential suppliers, conducting vendor assessments and performance reviews.
Develop and monitor procurement budgets, tracking and reporting on cost savings and key performance indicators.
Implement sustainable and environmentally responsible procurement practices.
Collaborate with cross-functional teams, including finance, operations, and business operations, to optimize supply chain processes.
Stay up-to-date with industry trends, regulations, and best practices to drive continuous improvement in procurement operations.
What You Will Need to Accomplish the Job
Bachelor's degree in business, supply chain management, or a related field.
7 years of progressive experience in procurement, with at least 3 years in a leadership role.
Proven track record of developing and executing successful procurement strategies that result in cost savings and process improvements.
Strong negotiation and contract management skills.
Excellent interpersonal and communication skills.
Knowledge of procurement software and tools.
Demonstrated ability to lead and develop a high-performing procurement team.
What Will Make Us Love You
Master's degree or professional certifications (e.g., CSCP, CPIM, CPSM)
Financial Acumen: An understanding of financial analysis and budgeting to manage costs, track expenditures, and identify cost-saving opportunities.
Strategic Thinking: The ability to align procurement strategies with the company's overall business goals and objectives, and develop long-term procurement strategies to enhance the organization's competitiveness.
Weave is an equal opportunity employer that is committed to diversity and inclusion. We welcome anyone who is hungry to learn, problem-solve and progress regardless of race, color, ancestry, religion, sex, national origin, sexual orientation, age, citizenship, marital status, disability, gender identity, veteran status, or other applicable legally protected characteristics.
If you have a disability or special need that requires accommodation, please let us know.