Chief Revenue Officer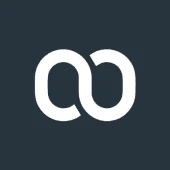 Weave
Software Engineering
Posted on Friday, November 3, 2023
An Experienced Chief Revenue Officer (CRO) will effectively develop and manage a revenue organization for a high growth, publicly traded Saas and payment company.
This position will be in office
Reports to: Brett White, CEO
What You Will Own
Developing and executing revenue strategies aligned with company goals, utilizing market analysis and identifying growth opportunities.
Lead the Revenue organization in both strategy and execution. Organization includes:

Sales Team
Revenue Operations
Payments
CSM Team

Support partnerships strategy and distribution (envision and drive, even if not owned)
Participate in partnership conversations at a strategic level to influence deal structure.
Partner with the Marketing organization to collaborate on effectively managing marketing campaigns, analyzing customer feedback and developing top of funnel strategies.
Execute the go-to-market strategy.
Thought partner to CEO, and C-Team.
Responsible for the Sales model - stay in front of it, to make sure it never runs out of steam. See around corners and deliver on commitments.
Identifying new revenue opportunities and executing on opportunities to continue growth.
Provide rich insights and advise on:

Customer needs/trends
Vertical trends and opportunities
Product
Partnerships
M&A
Overall business growth

Focus on scaling operations and bring in the right technology and tools help, to include innovative AI solutions.
Recruit, mentor, and lead high-performing revenue teams, fostering a collaborative and innovative work environment.
Work with finance to manage budgets, forecasts, and financial planning related to revenue initiatives.
What You Will Need to Accomplish the Job
Bachelor's degree in Business or related field (Master's preferred).
Proven track record in revenue growth and leadership roles.
Financial acumen and experience managing a P&L.
15 plus years of relevant experience.
What Will Make Us Love You
Visionary leader capable of motivating cross-functional teams.
Adaptability to fast-paced business environments.
Experience with SMB Sales motions at scale.
Understanding of vertical industry software (medical industry a plus).
Experience with payments business models and understanding of the payments ecosystem.
Deep knowledge of industry trends, market dynamics, and customer behavior.
Ability to effectively resolve cross functional issues/conflict/opportunities on his/her own vs escalating/complaining.
Strong analytical, strategic thinking, and communication skills.
Ability to solve hard problems that lead to strong results.
Be data obsessed.
Weave is an equal opportunity employer that is committed to diversity and inclusion. We welcome anyone who is hungry to learn, problem-solve and progress regardless of race, color, ancestry, religion, sex, national origin, sexual orientation, age, citizenship, marital status, disability, gender identity, veteran status, or other applicable legally protected characteristics.
If you have a disability or special need that requires accommodation, please let us know.