Product Manager, New Markets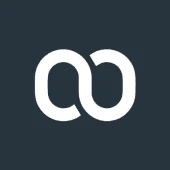 Weave
Product
Posted on Friday, November 3, 2023
Are you passionate about building exceptional products that cater to diverse markets and customer needs? We're looking for a skilled and innovative Product Manager to join our team at Weave. In this role, you will play a pivotal part in understanding the intricacies of our target markets and personas. You'll collaborate with cross-functional teams, including your own development team and others, to enhance our product-market fit and drive adoption.
Ideally, you are customer-centric and comfortable conducting qualitative research, including customer interviews and gathering internal feedback from GTM (Go-to-Market) teams to gather valuable insights. In this role, you'll have the opportunity to directly impact the transformation of the Weave brand, evolving the company image to a recognized and trusted name across various verticals by developing strategies to improve product-market fit in emerging markets.
This position will be hybrid, in-office 2-3 days per week
Reports to: Sr. Director of Product
What You Will Own
Own PMF research and execution as Weave enters new markets
Understand our product, our customers, and our market
Develop empathy for our customers and know the problems they are experiencing
Identify opportunities for Weave to solve customer problems
Clearly, and openly, communicate with stakeholders
Engage with our customers often, and become their champion
Define data-driven outcomes and hold yourself accountable to them
Work closely with designers, engineers, and marketing to define, create, and deliver successful outcomes.
What You Will Need to Accomplish the Job
Proven software product management experience (3+ years)
Strong understanding of the complete software development lifecycle
Be data-driven and make evidence-based decisions
Lead and collaborate with cross-functional teams
Experience with Kanban, Scrum, and/or other project management processes
Experience with Jira, Linear, Asana or similar project management tools
Experience converting research and knowledge into useful product requirements
Experience working cross functionally with other product teams
What Will Make Us Love You
Self-starter
Customer obsessed
Iterative and focused on solving problems
Bias for action and moving quickly
Weave is an equal opportunity employer that is committed to diversity and inclusion. We welcome anyone who is hungry to learn, problem-solve and progress regardless of race, color, ancestry, religion, sex, national origin, sexual orientation, age, citizenship, marital status, disability, gender identity, veteran status, or other applicable legally protected characteristics.
If you have a disability or special need that requires accommodation, please let us know.