Head of Pricing and Monetization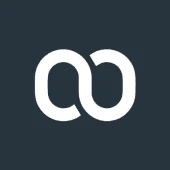 Weave
Posted on Thursday, November 16, 2023
As the Head of Monetization at Weave, you will play a pivotal role in driving revenue growth and ensuring the financial success of our products and services. You will be responsible for developing and executing monetization strategies, optimizing pricing models, and collaborating with cross-functional teams to achieve our revenue goals. This is a key strategic role that requires a deep understanding of SaaS business models, best practice in SaaS pricing, behavioral economics, market dynamics, and a strategic mindset.
This position can be hybrid out of our Lehi, UT HQ or remote
Reports to: Chief Strategy & Services Officer
What You Will Own
Pricing Strategy: Develop and execute Weave's pricing strategies that maximize revenue while aligning with customer value and market competition
Customer Feedback: Gather and incorporate customer feedback regarding pricing and bundling into strategy adjustments and improvements
Revenue Optimization: Continuously analyze pricing metrics, customer data, and market trends to identify opportunities for revenue optimization and growth
Product Alignment: Collaborate closely with product development teams to ensure that product features and enhancements align with monetization goals
Pricing Experiments: Conduct pricing experiments and A/B testing to assess the impact of pricing changes on customer acquisition, retention, and upsell opportunities
Data Analysis: Analyze customer usage data, conversion rates, churn, and pricing metrics to make data-driven decisions
Compliance and Legal: Ensure that pricing strategies comply with relevant laws and regulations through collaboration with legal teams
Pricing Tools and Technology: Implement and leverage pricing tools and technology solutions for pricing optimization, billing, and revenue management
Reporting and KPIs: Establish key performance indicators (KPIs) and provide regular reports on the performance of monetization strategies to the executive team
What You Will Need to Accomplish the Job
7-10+ years in a senior analytics role, leading SaaS monetization, pricing strategy, and revenue management
Proven track record of working cross-functionally with product, finance, legal and go-to-market teams. Building and maintaining trust with key departments is essential to successfully execute partnerships and potential acquisitions
Undergraduate degree required, preferably in a quantitative field. Master's Degree preferred
What Will Make Us Love You
Excited about the opportunity to shape the monetization strategy of a leading SaaS technology company, with a passion for maximizing value for customers
Exceptional project management, organizational, communication, and leadership skills
Experience in the healthcare SaaS, telephony, or payments industry
Strong analytical, strategic thinking, and problem-solving skills with the ability to define complex business problems, synthesize data, and provide and execute tactical and strategic solutions
Weave is an equal opportunity employer that is committed to diversity and inclusion. We welcome anyone who is hungry to learn, problem-solve and progress regardless of race, color, ancestry, religion, sex, national origin, sexual orientation, age, citizenship, marital status, disability, gender identity, veteran status, or other applicable legally protected characteristics.
If you have a disability or special need that requires accommodation, please let us know.