🍭👾 UX/UI DIGITAL PRODUCT DESIGNER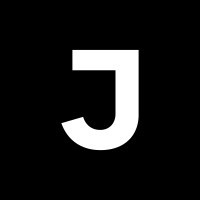 Jupe
Product, Design
Remote
Posted on Thursday, August 18, 2022
👋 Why we're doing this…
We'll make this brief.
1.5B
humans don't have adequate housing and Jupe is working towards a long-term vision to shelter as many of them as possible. The problem is compounded by the fact that rents keep going up and more and more folks are affected by climate and political disasters every year. If we're going to overtake the problem, we need to build a magical user experience. We're starting with a magical digital experience to match our go-to-market Jupe nature hospitality experience, but your design will scale literally across the planet and eventually to the cosmos. That's what you'll be doing. You'll be working with a world-class digital and art product team from places like Apple, Airbnb, and Tesla to create a transcendent experience beyond atoms and physical matter.
📝 The role you will play
Jupe is looking for a creative wizard of digital design. You are an individual searching for a new challenge at the crossroads of hardware and digital. Someone that is passionate about designing magical user moments that embody Jupe's whimsical and nomadic aesthetic.
☑️ What will you be doing?
Leading Jupe's entire digital UI/UX ecosystem
Designing, producing, and managing all digital content across web, mobile and social
Collaborating with Head of Product and lead Software Engineers on feature development, product strategy, and user journey mapping
Transforming wireframes into intuitive user interfaces
Working with Webflow - manifesting a super fresh and clean experience
Conducting customer research studies and feedback sessions to inform product design
Testing new designs and beta products with real users for iterative development
Ensuring consistency in designs and content across all Jupe platforms
Owning all digital assets and style guidelines across Jupe
Coordinating with contracted creative professionals such as photographers and CGI artists
🧙🏼‍♂️ About You
You are a rising superstar looking to make their mark on the universe with epic design
You are aligned with our values including willingness to eat dog food
You have developed your own iconography, illustrations, and other elements of design systems from scratch
You are data-driven and first principles are your foundation
You have a creative mindset focused on the details, but able to see the forest for the trees
You're a digital native at heart and can speak to shining examples across the space
You have 5+ years experience with demonstrated team leadership
You are a great communicator - you can distill complexity into simple to understand and execute solutions
You're a master at your craft and well versed across several design tools such as Figma, Invision, Sketch, or Adobe Creative
You're looking to do the work as the individual growth person but to GROW yourself into more responsibility and leadership as Jupe grows
🧰 Additional Requirements:
Be a good human being or at the very least a nice tourist while visiting this planet
You have two years of experience in helping early stage start-ups grow and acquire their first few hundred/thousand customers
💰 Compensation
You will be one of the first ten employees at a YC-backed rocket ship and therefore be compensated heavily on the equity side with a competitive base salary as well as non-cash comp like health insurance, PTO, and special perks like jumpsuits.