Chief Regulatory Officer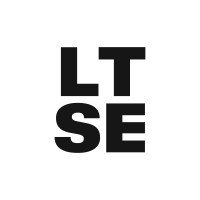 Long-Term Stock Exchange
Legal
Remote
Posted on Tuesday, August 1, 2023
About Us
LTSE supports companies in all stages of growth committed to long-term value creation, and the investors who share their values. We offer software and services for company-building and pursuing a path to the public markets, a U.S. national securities exchange for new and existing public companies, and a coalition for the exchange of ideas between companies and like-minded investors.
We believe in the power of a public market that supports continuous success for all stakeholders, including employees, investors, and their communities. We're helping innovation and value creation flourish for now and far into the future through long-term investment, experimentation, and sustainable scaling.
Lead LTSE investors include The Space Between, Founders Fund, Collaborative Fund, Andreessen Horowitz, Obvious Ventures, Uprising, and Initialized. LTSE was founded by Eric Ries, an entrepreneur, New York Times-bestselling author, and the creator of the Lean Startup methodology.
The Role
As Chief Regulatory Officer, this position is responsible for directing the regulatory functions of the exchange as a registered national securities exchange and self-regulatory organization under the Securities Exchange Act of 1934. They will be required to effectively manage regulatory programs designed to promote compliance by members of the exchange with the exchange's rules and with the federal securities laws and rules. Additionally, they will determine and formulate policies and procedures designed to assure compliance by the exchange with all regulatory requirements. The CRO will serve as the interface with the SEC staff in connection with examinations and approval of desired rule changes and business initiatives. Overall this role will plan, direct, or coordinate activities of the organization to ensure compliance with regulatory requirements and expectations and advise other exchange departments, groups, and functions on developing and maintaining standard operating procedures that reinforce the exchange's ability to fulfill its regulatory obligations.
Responsibilities
Respond to inquiries by regulatory agencies.
Direct the preparation, review, and submission of policies and procedures, applications, reports, or correspondence to regulatory agencies that are accurate and comply with regulatory standards.
Manage activities such as audits and regulatory investigations and inspections.
Provide regulatory guidance to departments, groups, functions, and development project teams regarding design, development, evaluation, or marketing of exchange systems and products to ensure that regulatory requirements and expectations are met.
Monitor regulatory affairs activities to assess potential impact on the exchange's regulatory obligations, members, and business objectives.
Preside over, or serve on, boards of directors, management committees, or other governing boards of securities industry groups.
Monitor internal audits and compliance reviews, investigating matters as needed.
Work to ensure that LTSE conducts its business in accordance with the highest standards of ethical business practices and in compliance with all state and federal laws and regulations.
Proactively identify and resolve potential issues of non-compliance with legal and regulatory obligation; coordinate with the Chief Operating Officer to ensure operating procedures are tailored to mitigate potential compliance risks.
Develop and maintain key cross-functional relationships with technical and business teams necessary to advise on appropriately balancing their objectives with legal and regulatory requirements.
Champion organizational values related to diversity, equity, and inclusion, effectively manage and support team members to promote their near-term success and longer-term growth and commitment and contribute to the strategic advancement of the organization's mission and vision.
We are looking for
Minimum of JD degree
15+ years' experience working for a financial services regulator, a national securities exchange, or a financial institution in legal, regulatory, or compliance roles.
In-depth knowledge and experience in capital market operations and regulatory requirements.
Experience working with the SEC, FINRA or other financial industry regulators.
Benefits include:
Drive Innovation. Make an impact working with a mission-driven company that shares your desire to create a new kind of public market.
Meet Great People. Work with skilled, committed, and supportive teammates, that have a commitment to diversity, equity, and inclusion.
Achieve Balance. Enjoy the LTSE commitment to a sustainable remote-first work environment, including an unlimited vacation policy that requires team members to take a minimum of three weeks vacation per year.
Prioritize Health. Take charge of your health with rich medical, dental, vision, and EAP benefits. 100% of employee costs are sponsored by LTSE and there is a small, fixed employee contributions for dependent costs.
Focus on Family: All new parents receive up to 4 months of caregiver leave including 8 weeks of full salary continuation, all while keeping your full company-sponsored benefits for up to the full 4 months.
Foster Growth. Receive up to $1500 annually towards continuing education and development.
Invest in Savings. Enroll in our 401k program offered through Human Interest, and other benefit programs offered through Gusto.
Give Back Donate to organizations of your choice and LTSE will match up to $600 per year.
Get Started. Launch quickly with your company provided laptop, cellphone reimbursement, and $500 home-office stipend.
Earn Equitably. Be part of a company that believes in pay equity and transparency. Total compensation for this role is market competitive, as well as competitive start-up company stock options.
LTSE is committed to championing the inclusion of women and underrepresented employees at the earliest stages of the company's life. We believe that inclusion is a team effort, and every team member is expected to participate in building a welcoming and representative culture.
LTSE is an equal opportunity employer. We do not discriminate based on race, ethnicity, color, ancestry, national origin, religion, sex, sexual orientation, gender identity, age, disability, veteran, genetic information, marital status or any other legally protected status.
We enthusiastically work to make our application and interview processes accessible for candidates with disabilities.