Sr. Data Analyst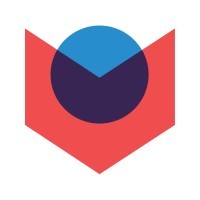 Narrator
IT, Data Science
Remote · United States
Posted on Wednesday, August 23, 2023
Sr. Data Analyst at Narrator (S19)
The only platform that can prep data to answer EVERY question you have.
Founded by the team that built WeWork's data team from the ground up, at Narrator we're building a data analysis platform built for instant and accurate answers to every question your data can answer.
The demand for insights is only getting bigger and more urgent. Narrator's customers answer every question in under 30 minutes. It's the only solution in the market that organizes all your data into one place so your team can analyze any piece of information instantly. Business analysts can build tables without SQL, generate comprehensive analyses, and track and report business KPIs with consistency and accuracy, all in a few clicks. No more waiting for the answers you needed yesterday.
Narrator exists because getting the answers you need in a timely manner can be the difference between making the right and wrong decision.
Skills:
SQL, Data Warehousing, Data Modeling, Data Analytics
At Narrator, we're a small team with an ambitious mission - to change the way data is leveraged within organizations by bridging the gap between data engineering and analytics. Through a novel approach to data modeling, we're paving the way for teams to swiftly unlock insights and drive data-powered decisions.
We're seeking an enthusiastic Senior Data Analyst who is passionate about data, user experience, and education. As a Senior Data Analyst at Narrator, you'll have the unique opportunity to work closely with our senior team, driving strategy while actively contributing to the suite of data solutions within the platform.
Responsibilities:
Develop templated analyses and reports available within the Narrator platform.
Utilize your SQL expertise to instrument data models for strategic customers.
Contribute to technical documentation, create tutorials for new users, and identify areas for improved user understanding.
Provide valuable feedback to product and engineering teams.
Contribute to data-centric blogs and engage with the broader data community.
Harness internal data on user behavior to justify decisions, share insights, and track progress.
Who You Are:
Comfortable thriving in a fast-paced startup environment, ready to dive in when needed.
A proficient communicator who excels independently and collaboratively in a remote setting.
Empathetic to data users' unique challenges, capable of distilling user feedback and sharing insights to enhance the product.
Eager to expand data skills beyond analysis, embracing the interconnectedness of analysis and data engineering.
Passionate about education and knowledge sharing, making you the go-to expert for users on best practices and technical topics.
At ease in a client-facing role, adept at managing expectations and gathering requirements during strategic implementations.
Qualifications:
Over 4 years of experience in data analysis, data science, or related roles, preferably within a startup or technology environment.
Proficient in SQL with a strong foundation in statistics.
Bachelor's degree in Engineering, Statistics, Computer Science, or equivalent.
Exceptional analytical problem-solving skills, supported by a solid statistics background.
Experience analyzing common business-related data questions, including LTV analysis, retention analysis, conversion rate optimization, customer segmentation, and more.
Comfortable debugging and resolving issues related to data pipelines, SQL syntax, and processing errors.
Bonus: Familiarity with common data stacks (AWS Redshift, Snowflake, BigQuery, Fivetran, Segment, dbt, Tableau, Looker, Metabase).
We have a standardized data model that works for any company and a platform that takes advantage of that standard format.
Our backend technology handles transforming each of our client's raw data sources into our standard format.
Our client-facing platform helps our users answer any data question they might have