Senior Product Designer, Open Exchange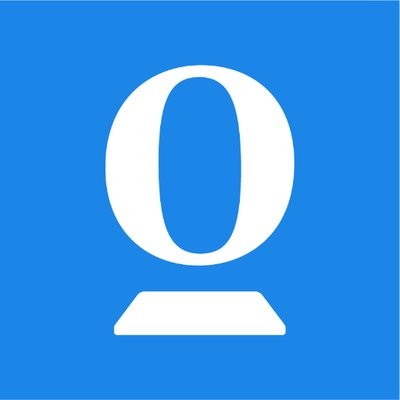 Opendoor
Product, Design
Remote · United States
Posted on Wednesday, May 17, 2023
About Opendoor
Founded in 2014, Opendoor's mission is to empower everyone with the freedom to move. We believe the traditional real estate process is broken and our goal is simple: build a digital, end-to-end customer experience that makes buying and selling a home simple, certain and fast. We have assembled a dedicated team with diverse backgrounds to support more than 100,000 homes bought and sold with us and the customers who have selected Opendoor as a trusted partner in handling one of their largest financial transactions. But the work is far from over as we continue to grow in new markets. Transforming the real estate industry takes tenacity and dedication. It takes problem solvers and builders. It takes a tight knit community of teammates doing the best work of their lives, pushing one another to transform a complicated process into a simple one. So where do you fit in? Whether you're passionate about real estate, people, numbers, words, code, or strategy -- we have a place for you. Real estate is broken. Come help us fix it.
About the Team
The Open Exchange Design team is building best-in-class products for investors looking to buy homes. As a Senior Product Designer, you'll impact a fast-growing area of our business. Plus, you'll get to define our design systems and shape our design language
Role Responsibilities:
Help create a design-led aspirational vision for our product.
Envision and create a design system that maps to our new product vision, ensuring consistency and scalability.
Collaborate with Designers and Engineers to ensure a cohesive experience across our platforms.
Uphold a high standard for design excellence and contribute to raising the bar for design at our company.
Work with cross-functional teams to design and launch features for our product.
Conduct lightweight research & testing for features that you own.
Communicate and lead discussions with cross-functional teams to make sure deliverables are well-executed.
Skills Needed:
Someone with 6+ years of relevant experience.
Figma geek (or want to be one). You enjoy keeping up-to-date with all the latest trends & features to optimize your work.
Visual design ninja (hi-yah!). You have exceptional skills in all the essential elements of visual design. And your work is a benchmark for other designers.
Strong systems thinker. You know when to go beyond the available patterns to create new ones. And that a design system is more than documentation — it's how we work together.
Someone who can empower direct and cross-functional team members to work with high standards.
Have a portfolio that shows clean, crisp, and well-thought-through designs.
Bachelor's degree in Human-Computer Interaction (HCI), Design field, or similar work experience.
Hungry to learn and evolve in all things. From design craft to process and strategy. You never stop pushing toward the next big challenge.
Bonus Points if:
Experience working on complex projects in business/enterprise space or finance.
Knowledgeable in accessibility standards/patterns and designing for accessibility.
You've worked with design tokens in Figma.
Location:
Remote roles in the US are available in all states EXCEPT Hawaii, Alaska, Montana, or any US Territories.
Compensation:
The base salary range for this position in Colorado, Connecticut, Washington, and New Jersey is $144,000 - $220,000yr, and in California and New York City is $144,000 - $220,000yr. Base salary may vary depending on relevant experience, skills, geographic location, and business needs. We offer a comprehensive package of benefits including paid time off, 12 paid holidays per year, medical/dental/vision insurance, basic life insurance, and 401(k) to eligible employees.
#LI-Remote
#LI-KF1
More About Us
To learn how we are reinventing the Real Estate industry check out
our website
, to hear about our culture directly from team members visit
The Muse
and to discover what we are building for our customers read our
blog posts
.
We Offer the Following Benefits and Perks
• Full medical, dental, and vision with optional 85% coverage for dependents
• Flexible vacation policy
• Generous parental leave
• Paid time off to volunteer
Please note that these benefits and perks are available only to Full Time team members and do not apply to contract roles.
Opendoor Values Openness
Our team celebrates our diverse backgrounds. We believe that being open about who we are and what we do allows us to be better. Individuals seeking employment at Opendoor are considered without regards to race, color, religion, national origin, age, sex, marital status, ancestry, physical or mental disability, veteran status, sexual orientation, gender identity or other protected status under all applicable laws, regulations, and ordinances. For California residents: for more information about the categories of personal information that we collect for recruiting purposes, please see our personnel
Privacy Policy
.