Director, Product Design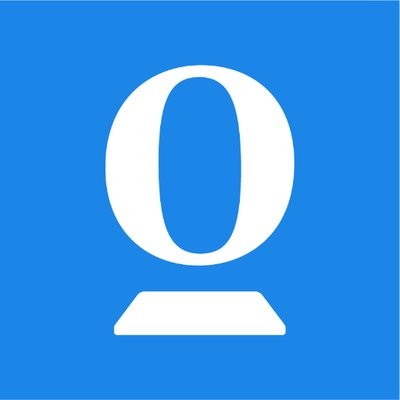 Opendoor
Product, Design
India Gate, New Delhi, Delhi, India
Posted on Thursday, July 6, 2023
About Opendoor
Founded in 2014, Opendoor's mission is to empower everyone with the freedom to move. We believe the traditional real estate process is broken and our goal is simple: build a digital, end-to-end customer experience that makes buying and selling a home simple, certain and fast. We have assembled a dedicated team with diverse backgrounds to support more than 100,000 homes bought and sold with us and the customers who have selected Opendoor as a trusted partner in handling one of their largest financial transactions. But the work is far from over as we continue to grow in new markets. Transforming the real estate industry takes tenacity and dedication. It takes problem solvers and builders. It takes a tight knit community of teammates doing the best work of their lives, pushing one another to transform a complicated process into a simple one. So where do you fit in? Whether you're passionate about real estate, people, numbers, words, code, or strategy -- we have a place for you. Real estate is broken. Come help us fix it.
About the Team
The mission of the Transactions and Operations (T&O) Platform team is to strategize, architect, design and build Opendoor's next generation real estate platform. We build complex large scale systems that orchestrate the entire end-to-end real estate transaction lifecycle for customers.
Opendoor is looking for a director level or senior manager product designer to establish, grow and lead our new design team in India. This team will collaborate on shipping a real estate platform to help our people in operations manage our customers, our homes and transactions at scale.
As the founding designer on the India team, you will have the opportunity to build and mentor your own design team from scratch. You will collaborate closely with cross-functional teams, including product managers, engineers, operations and stakeholders, to shape our product strategy and ensure the delivery of the first of its kind real estate systems. We are looking for a seasoned and strategic design visionary who can inspire and lead a team in a fast-paced environment.
Role Responsibilities:
Team Building and Leadership:

Establish and lead the design team in India, including hiring, mentoring, and managing a high-performing group of designers.

Foster a collaborative and inclusive team culture, encouraging creativity, innovation, and continuous learning.

Provide guidance, feedback, and professional development opportunities to team members to nurture their growth.





Design Strategy and Vision:

Collaborate with stakeholders–including teams in the US– to understand business objectives, user needs, system needs and, translating them into actionable design plans.

Develop and communicate the product design vision and strategy for the India team aligned with the overall company goals.





Design Process and Operations:

Establish efficient design processes and workflows, ensuring seamless collaboration across cross-functional teams.

Drive design reviews, critiques, and design workshops to facilitate collaboration, ideation, and iteration.

Advocate for design quality and adherence to brand guidelines, ensuring consistency across all product touchpoints.



User Experience Design:

Until the full team is hired, discover problems, help visualize them and design solutions (in collaboration with cross-functional team partners) using industry standard design methodologies.

Once the team is hired, provide direction and ensure the quality of the user experience design practice.





Stakeholder Management:

Build strong relationships and effectively communicate design strategies, concepts, and decisions to stakeholders, fostering a shared understanding of design goals.

Collaborate with global design teams to align to share best practices, and contribute to a cohesive design ecosystem.
Skills Needed:
Design Experience: 8+ years of experience in digital product design, with a focus on user experience design and a record of working on complex systems.

Management Experience: Proven experience in team management and building high-performing design teams.

Portfolio: A portfolio that highlights your craft, research, strategic thinking and ability to ship products in collaboration with a larger product team.

Process: Strong problem-solving skills rooted in design methods, attention to detail, and ability to balance strategic thinking with tactical execution.

Communication: Excellent communication and storytelling skills, in writing and in speaking.
Bonus Points If:
Experience in Real Estate, Fintech, or other operationally complex industries (such as supply chain or gig worker companies) – these are all applicable to our business

Experience with large scale operations: Opendoor relies on the strategic deployment of people, processes, and technology to manage real estate operations at scale.

Service Design: Experience and familiarity with Service Design

Systems Thinking: Experience and familiarity with Systems Thinking approaches

Analytical: Ability to understand business metrics, and how those metrics influence design decisions

Technical background: Technical grounding will allow designers to collaborate more closely with our engineers
Remote - Chennai, Bangalore, Hyderabad
#LI-Remote
#LI-EB1
More About Us
To learn how we are reinventing the Real Estate industry check out
our website
, to hear about our culture directly from team members visit
The Muse
and to discover what we are building for our customers read our
blog posts
.