Direct Spend - Real Estate Category Lead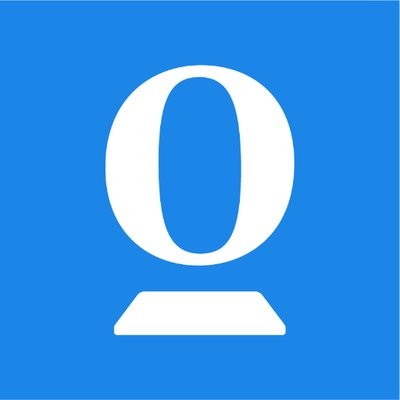 Opendoor
Remote · United States
Posted on Wednesday, September 6, 2023
About Opendoor
Founded in 2014, Opendoor's mission is to empower everyone with the freedom to move. We believe the traditional real estate process is broken and our goal is simple: build a digital, end-to-end customer experience that makes buying and selling a home simple, certain and fast. We have assembled a dedicated team with diverse backgrounds to support more than 100,000 homes bought and sold with us and the customers who have selected Opendoor as a trusted partner in handling one of their largest financial transactions. But the work is far from over as we continue to grow in new markets. Transforming the real estate industry takes tenacity and dedication. It takes problem solvers and builders. It takes a tight knit community of teammates doing the best work of their lives, pushing one another to transform a complicated process into a simple one. So where do you fit in? Whether you're passionate about real estate, people, numbers, words, code, or strategy -- we have a place for you. Real estate is broken. Come help us fix it.
About the Team
The Procurement team at Opendoor plays a pivotal role by collaborating across functions to bolster the organization's operations and strategic objectives. Procurement works through sourcing partners, supplier management, cost, and risk management, driving continuous improvement within the company. Direct spend for Procurement includes spend for items that transact with an Opendoor home including but not limited to appliances, roofing materials, paint and flooring, as well as services such as pest control, landscaping and plumbing. As a Direct Spend Category Lead, you will work to reduce our direct spend costs by collaborating closely across a broad range of internal and external stakeholders. The Direct Spend Category Lead will be expected to develop an expertise within each category through benchmarking, industry analysis, and relationships with subject matter experts while leveraging existing supply chain experience to deliver new value for Opendoor. You will have significant responsibility and opportunity to build a Direct Spend Procurement program that delivers sustainable year-over-year value to the organization. This role will have the opportunity to both directly lead and indirectly mentor members of the Procurement function as the team continues to expand.
Role Responsibilities:
Responsible for the category management of Opendoor home related materials and services such as paint, flooring, appliances, roofing and other construction equipment and services.
Lead communications and business review meetings with third party construction contractors and home service providers for Opendoor in order to increase compliance to national spend contracts and reduce overall costs.
Partner with internal key stakeholders and senior leadership to understand strategic direction, supply requirements, and business objectives, in order to develop and execute the overall category strategy.
Collaborate with and influence external partners to enhance standards and procedures, improve external partner's experiences with Opendoor, and drive category strategy needs forward while reducing costs.
Execute supplier commercial engagements including supplier selection, negotiation plans, contract negotiations, and ongoing execution/maintenance of the agreements.
Manage supplier relationships through the development of supplier governance, report cards, continuous improvement plans, and overall quality management.
Source and manage the procurement of in-home listing materials such as for sale signs needed to list homes, and lead the purchasing team in ordering items.
Drive results tied to Opendoor Procurement objectives including savings goals, environmental social governance, and supplier optimization strategies.
Travel 10-15% of the time.
Skills Needed:
Bachelor's degree is required.
7+ years of professional experience in Procurement with construction and material spend management a plus.
Deep understanding and intellectual curiosity for Procurement operations, strategies, vendor lifecycle management, category management, and technologies.
Ability to operate in a fast-paced and often ambiguous environment where continual process improvement is expected.
Quantitative and data-driven; able to draw insights from data, but also to make decisions based on imperfect data.
Must be able to communicate clearly and effectively verbally and in writing, internally and externally, with all levels across all business functions with an expertise in ramping quickling on new initiatives.
Proven experience in leading, coaching and mentoring junior members of the team to elevate and expand the sourcing value they can deliver.
Ability to multitask on a diverse, global cross-functional team.
Passion for learning and for applying innovative negotiation and contracting techniques.
Bonus Points if:
MBA or further education
Direct spend/category experience across multiple cities and states is preferred
Location:
Remote roles in the US are available in all states EXCEPT Hawaii, Alaska, Montana, or any US Territories.
This role is remote; however, the preferred location for this position is Phoenix, Atlanta, Dallas or Florida.
Compensation:
The base salary range for this position in Colorado, Connecticut, Washington, and New Jersey is $112,000 - $154,000/yr, and in California and New York City is $124,000 - $170,500/yr. Base salary may vary depending on relevant experience, skills, geographic location, and business needs. We offer a comprehensive package of benefits including paid time off, 12 paid holidays per year, medical/dental/vision insurance, basic life insurance, and 401(k) to eligible employees.
#LI-Remote
#LI-EB1
More About Us
To learn how we are reinventing the Real Estate industry check out
our website
, to hear about our culture directly from team members visit
The Muse
and to discover what we are building for our customers read our
blog posts
.
We Offer the Following Benefits and Perks
• Full medical, dental, and vision with optional 85% coverage for dependents
• Flexible vacation policy
• Generous parental leave
• Paid time off to volunteer
Please note that these benefits and perks are available only to Full Time team members and do not apply to contract roles.
Opendoor Values Openness
Our team celebrates our diverse backgrounds. We believe that being open about who we are and what we do allows us to be better. Individuals seeking employment at Opendoor are considered without regards to race, color, religion, national origin, age, sex, marital status, ancestry, physical or mental disability, veteran status, sexual orientation, gender identity or other protected status under all applicable laws, regulations, and ordinances. For California residents: for more information about the categories of personal information that we collect for recruiting purposes, please see our personnel
Privacy Policy
.