Executive Assistant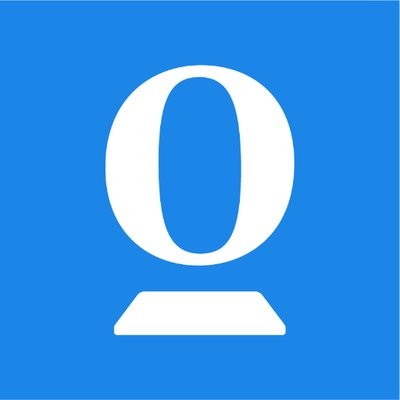 Opendoor
Administration
Hyderabad, Telangana, India
Posted on Friday, October 6, 2023
About Opendoor
Founded in 2014, Opendoor's mission is to empower everyone with the freedom to move. We believe the traditional real estate process is broken and our goal is simple: build a digital, end-to-end customer experience that makes buying and selling a home simple, certain and fast. We have assembled a dedicated team with diverse backgrounds to support more than 100,000 homes bought and sold with us and the customers who have selected Opendoor as a trusted partner in handling one of their largest financial transactions. But the work is far from over as we continue to grow in new markets. Transforming the real estate industry takes tenacity and dedication. It takes problem solvers and builders. It takes a tight knit community of teammates doing the best work of their lives, pushing one another to transform a complicated process into a simple one. So where do you fit in? Whether you're passionate about real estate, people, numbers, words, code, or strategy -- we have a place for you. Real estate is broken. Come help us fix it.
About the Team:
The EA Team supports leaders across Opendoor, partnering to provide leverage for Executives' individual work and their teams' success. The Executive Assistants collaborate within the EA team and across many other teams at Opendoor to deliver effective and efficient results that move our goals and our culture forward.
We're looking for a master multitasker with excellent communication skills and an upbeat, self-starter attitude. You'll partner closely with various stakeholders in implementing efficient administrative processes to support rapid growth. This role relies heavily on the ability to be highly responsive and organized, with the willingness to learn on the go. At Opendoor, Executive Assistants are passionate about partnering with others, and supporting the goals of the company.
Role Responsibilities:
Manage complex calendars, including scheduling internal and external meetings, resolving scheduling conflicts and structuring for efficiency
Complete travel booking (Egencia) and expense reports (Ramp)
Oversee team event logistics and budgets; plan and execute team building activities
Ensure meeting efficiency and effectiveness for Staff Meetings and All Hands
Learn the priorities and preferences of those you support so that you can anticipate needs and plan ahead
Consult with Leaders on team dynamics and/or potential blind spots and issues
Take on a variety of tasks, projects and responsibilities, as needed by various Leaders
Navigate shifting priorities and requests
Collaborate productively with other EAs and cross-functional partners
Streamline processes to improve efficiency within teams and across the company
Contribute insights and ideas that improve team process and culture
Learn the priorities and preferences of those you support in order to anticipate needs, remove roadblocks and improve outcomes
Use judgment and broad knowledge of business processes to advise and execute on behalf of leaders
Skills Needed:
5+ years administrative support or similar experience
At least 3 years in a direct support capacity, managing complex calendars
Excellent written and verbal communication skills
Excellent problem-solving skills, with a can-do attitude and ability to suggest solutions
Excellent understanding of business processes and prioritization
Strong customer service skills and ability to build rapport with internal and external partners
Team player who is willing to step in and help where needed
Proven organizational and time management skills, with strong attention to detail and an ability to move projects forward
Ability to incorporate feedback as a member of cross-functional teams
Ability to manage confidential information with discretion
Ability to respond with emotional intelligence in a professional setting
Enthusiasm for supporting company culture and employee experience
Adaptable, reliable, persistent, thorough
Experience with Google Suite Apps: Gmail, Calendar, Docs, Sheets, Slides or comparable platforms
Bachelor's degree or equivalent work experience
Location:
This position is based in Hyderabad and will be a hybrid role.
We are open to consider candidates for relocation.
#LI-Hybrid
#LI-SK1
More About Us
To learn how we are reinventing the Real Estate industry check out
our website
, to hear about our culture directly from team members visit
The Muse
and to discover what we are building for our customers read our
blog posts
.