Administrative Assistant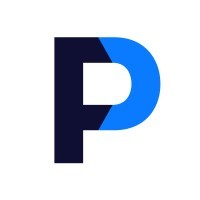 PermitFlow
Administration, Education
Multiple locations
Posted on Thursday, November 16, 2023
TurboTax for Construction Permitting
Administrative Assistant
$20K - $24K
Location
BZ / CR / SV / GT / HN / MX / NI / PA / AR / BO / BR / CL / CO / EC / GY / PY / PE / UY / Remote (BZ; CR; SV; GT; HN; MX; NI; PA; AR; BO; BR; CL; CO; EC; GY; PY; PE; UY)
Connect directly with founders of the best YC-funded startups.
Apply to role ›
About the role
We are looking for an experienced Administrative Assistant. The ideal candidate should have experience managing teams. The candidate should also be a strong communicator with excellent organizational skills and a flexible / self-motivated approach to business management. The goal is to support the company's work to facilitate accelerating development and long-term success.
Skills
Proven experience in a similar role
Excellent organizational abilities
Outstanding communication and people skills
Familiarity with MS Office
Application Instructions:
To apply, please email apply [at] permitflow.com and make the subject line: "Job Posting | Administrative Assistant".
Include the answers to the following questions in your email. This helps us to level set and let us focus the intro call on answering any questions you may have about PermitFlow.
Why are you looking to leave your current role? And what is your current role?
What're you hoping to get out of your next opportunity?
When are you looking to start?
Are you available for full time work (40+hours / week)?
Are you available during EST hours and if so for what times? (Note that you must have overlap between 9 AM - 5 PM EST).
What is your target hourly rate? Note that this is considered a major part of your application, as we do have target salary bands for this role. Candidates with the best-proposed rates and qualifications will be prioritized.
Please also send a 30 second intro video via Loom or a shared Google Drive link.
Please include a link to an up to date resume.
About PermitFlow
PermitFlow is TurboTax for construction permitting. We are on a mission to streamline and simplify construction permitting in the United States, unlocking more value in the $1.6 trillion construction market. Our software reduces time to permit, supporting permitting end-to-end including permit research, application preparation, submission, and monitoring.
We've raised $5.5m+ led by Initialized Capital, Y Combinator, and the founders and executives from Zillow, PlanGrid, Thumbtack, Opendoor, Bluebeam, Uber, Twitter, HubSpot, Procore, Yelp, Brex, and more. Our team consists of architects, structural engineers, permitting experts, and workflow software specialists, all of whom have personally experienced the pain of permitting.
We are a remote first team and are offering highly competitive market rate salaries.