Lead, Advertising Measurement (Contract)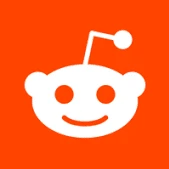 Reddit
Marketing & Communications
Remote
Posted on Wednesday, June 28, 2023
Reddit is looking for an Ads Measurement Lead to help our advertising partners succeed on our platform. This role will be an integral part of the Marketing Sciences team, and overall Marketing organization – driving our value proposition to agencies and brands by demonstrating the power and performance of Reddit as a media platform. In short, we're looking for a measurement lead with a marketers mindset.
**This is a 6 month contractor opportunity**

Location: can be remote, within the US, or based out of our Reddit US offices: Los Angeles, San Francisco, Chicago or New York.
As Reddit is a rapidly growing company, your primary responsibilities will evolve over time and there is significant opportunity to drive impact within Reddit and career growth. This role reports directly to the Head of Measurement.
Responsibilities:
Daily responsibilities will span across advertising measurement, vendor development, advertising strategy, teaching and supporting our sales team, and research.

Measurement knowledge including attitudinal survey research, offline and online sales/ROI measurement, impression/attribution/conversion tracking, 1st and 3rd party insights storytelling, and custom research.

Work with measurement vendors to understand methodologies and their impact on Reddit. Develop mutual roadmaps to help expand the capabilities of Reddit's measurement suite.




Leverage measurement results to drive sales impact - developing performance benchmarks, case studies, media & creative best practices, and refinement/optimization to our audience and targeting strategy to improve efficiency and effectiveness.




Partner with Sales, Marketing, and Brand Strategy to develop compelling storylines that highlight opportunities for Reddit advertisers and our competitive advantage.

Develop and support our go-to-market teams with your measurement expertise, industry knowledge, and insights.




Support the execution of innovative primary research that amplifies our narrative and value proposition to advertisers, and the development of insights products that position Reddit as a curator of business-critical learnings to advertisers.



Who you are:
A data-driven storyteller that's passionate about measurement to inspire and drive action.

1-3+ years in ad research or ad tech – at a research vendor, media owner, client or agency partner – with at least 1 of those years working in digital advertising.

You are familiar with the ad measurement landscape and the primary vendors, products, and services that advertisers use to measure performance - and how it all works from a technical perspective.

A knowledge of experimentation and familiarity with the underlying statistical methods

Expertise in these three areas of measurement across verticals:

Reach: impressions, viewability, on-target percentage, brand safety, etc.

Resonance: brand awareness, consideration, intent, etc.

Reaction: attribution, conversion, sales lift, tune-in, foot traffic, etc.

You have a strong background in the execution, analysis, and presentation of quantitative advertising research.

Proven ability to weave primary research, 1st party platform data, and 3rd party/syndicated research together into a cohesive and compelling story of strategic importance.

Experience working with measurement vendors to bring new services and capabilities to life at a technology company.

Exceptional written and oral communication skills – you're articulate and engaging