Software Engineer, Ads Infra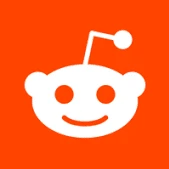 Reddit
Software Engineering
British Columbia, Canada
Posted on Tuesday, September 12, 2023
Reddit is continuing to grow our teams with the best talent. We're completely remote friendly and will continue to be after the pandemic.

Ads is the fuel that powers Reddit's mission to bring community, belonging, and empowerment to everyone in the world. The ad server platform team owns the ads serving framework, pacing framework and experimentation framework, while the ads infra charter is responsible for low level infra.
We are looking for a software engineer to join us to build and scale our ads infra. Your team will be focused on three key areas:
Ads Serving infra – To serve the most relevant ads to users with high quality, under low latency
Ads Pacing infra – To spend the advertiser budget in the most efficient and optimal manner as possible, with high delivery availability.
Ads Experimentation infra – Empower feature teams and advertisers to run multiple A/B tests in parallel, with easy to access metrics and reports
Responsibilities
Build and scale distributed systems, with low latency and high volume
Design end-to-end technical solutions to customer problems
Lead other engineers in implementing your technical designs
Collaborate with cross-functional teams to drive solutions
Qualifications
3+ years of experience as a backend engineer in a production environment
Significant experience in one or more general purpose programming languages (Go, Java, Scala, C++, Python)
Deep expertise in Backend engineering, distributed systems, databases, etc
Experience in building and scaling infrastructure powering ads, recommendation, search, or other distributed systems.
Benefits:
Comprehensive Health benefits
Retirement Savings plan with matching contributions
Workspace benefits for your home office
Personal & Professional development funds
Family Planning Support
Flexible Vacation & Reddit Global Days Off