Principal Engineer, Data Platform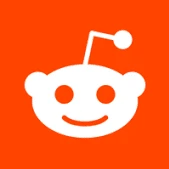 Reddit
Administration
New York, USA
Posted on Tuesday, November 7, 2023
"The front page of the internet," Reddit brings over 430 million people together each month through their common interests, inviting them to share, vote, comment, and create across thousands of communities.
The Mission of the Data Platform team is to enable data driven decision making at Reddit. This role will enable us to architect our Data Platform to scale for the next 3-4 years of continued scale and growth Reddit. As a Principal Engineer, you will help us architect large parts of the ingestion, data processing, staging and persistence layers - to help us bring data relevance to analytical as well as product decision making. In addition, you will mentor other engineers and will be seen as the go-to person for any challenges in the design of our engineering ecosystem.
What You'll Be Working On
Own the design & evolution of our data environment and make it scale to the next 3-4 years of continued scale and growth of Reddit
Identify gaps in our current designs and lead redesigns of Data Platform to improve Developer Velocity and Reddit growth
Mentor backend developers across the company.
Be the go-to person for developers on complex problems in backend service development.
Who You Might Be:
Deep understanding of how to build a sustainable data environment at a large scale engineering organization
10+ years of Software Development experience with at least 5+ years in a cloud environment (AWS/GCP)
Experience in influencing larger (500+ engineers) organizations on technical direction/best practices
Passion for developing scalable, well-designed software that improves developer's lives while also seamlessly supporting scale and reliability
Experience working with cross-functional teams such as design, product, business & data teams to deliver great experiences
Strong focus on user experience, usability, scalability, reliability and quality. You are an undying advocate for the user, and you have a deep intuition for how people & machines interact with software at scale
High empathy, excellent communication skills, and the ability to find compromise working across the entire engineering org
Benefits:
Comprehensive Health benefits
401k Matching
Workspace benefits for your home office
Personal & Professional development funds
Family Planning Support
Flexible Vacation & Reddit Global Days Off
4+ months paid Parental Leave
Paid Volunteer time off
Pay Transparency:
This job posting may span more than one career level.
In addition to base salary, this job is eligible to receive equity in the form of restricted stock units, and depending on the position offered, it may also be eligible to receive a commission. Additionally, Reddit offers a wide range of benefits to U.S.-based employees, including medical, dental, and vision insurance, 401(k) program with employer match, generous time off for vacation, and parental leave. To learn more, please visit https://www.redditinc.com/careers/.
To provide greater transparency to candidates, we share base pay ranges for all US-based job postings regardless of state. We set standard base pay ranges for all roles based on function, level, and country location, benchmarked against similar stage growth companies. Final offer amounts are determined by multiple factors including, skills, depth of work experience and relevant licenses/credentials, and may vary from the amounts listed below.
The base pay range for this position is: