Senior iOS Engineer, Developer Productivity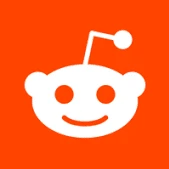 Reddit
Software Engineering
Ontario, Canada
Posted on Wednesday, November 15, 2023
We are seeking an experienced Staff iOS Engineer to join our iOS Platform team. As a Staff Engineer, you will play a crucial role in architecting, building, and maintaining our iOS CI/CD system. You will have the opportunity to set the vision and execute projects that will propel our iOS engineering team to work more efficiently and deliver high-quality apps to our users.
Responsibilities:
Design, implement, and maintain a robust and scalable iOS CI/CD system.
Collaborate with cross-functional teams to define build requirements and develop efficient build processes.
Own the build and automation systems for iOS, making decisions on the technologies and tools used.
Optimize build times and improve developer productivity through effective build system configurations.
Ensure smooth integration of code changes, manage dependencies, and resolve build-related issues.
Monitor and analyze build performance metrics, identify bottlenecks, and implement performance improvements.
Stay up-to-date with the latest trends and advancements in iOS build systems, tools, and technologies.
Collaborate with open-source communities and external partners to leverage and contribute to build-related projects.
Mentor and guide junior engineers, fostering their growth and development in the field of iOS build engineering.
Drive innovation and continuous improvement in build processes and automation methods.
Qualifications:
Open-source contributions and active participation in the iOS developer community
Experience with CI/CD infrastructure and operations using tools like Bitrise, Jenkins, or CircleCI.
7+ years of total experience as an iOS Engineer, with a strong focus on build systems and automation.
Extensive experience with Xcode, Swift, and iOS development tools.
Proficiency in build systems and tools, such as Bazel, or Xcode Build System.
Deep understanding of dependency management, continuous integration, and continuous deployment (CI/CD) practices.
Familiarity with artifact formats, including frameworks, xcframeworks, and dylibs.
Excellent communication and collaboration skills, with the ability to work effectively in cross-functional teams.
Bachelor's degree in Computer Science, Software Engineering, or a related field (or equivalent experience).
Benefits:
Comprehensive Health benefits
401k Matching
Workspace benefits for your home office
Personal & Professional development funds
Family Planning Support
Flexible Vacation (please use them!) & Reddit Global Days Off
4+ months paid Parental Leave
Paid Volunteer time off
#LI-EM1