Supplier Business Development Manager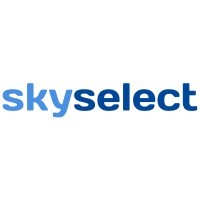 SkySelect
Sales & Business Development
San Francisco, CA, USA · Tallinn, Estonia · Remote
Posted on Friday, June 30, 2023
SkySelect is an algorithmic purchasing system for $100B aircraft material industry and we are looking for a Business Development professional who will be dedicated to building and managing supplier relationships. This highly visible position will work daily with internal users and suppliers making sure that the highest level of service is being delivered through SkySelect.
The aviation industry is going through major transformations and SkySelect is supporting many of the world's leading airlines and maintenance repair facilities in order to boost their productivity and realize direct cost savings by automating one of their largest cost centers, the buying of aircraft parts.
The Supplier Business Development Manager will work closely with the Founders of SkySelect and across all our teams to win new business in order to increase SkySelect revenue and market share.
What describes the person we are looking for as a Supplier Business Development Manager? Competitiveness. Growth mindset. Analytical thinking. Creativity. Ability to think outside the box. Entrepreneurial. Excel competency. Solid communications skills. Strategic thinker. Self-starter.
SkySelect was founded in 2017 by aviation supply chain and enterprise software entrepreneurs that recently secured Series A investment capital from Lux Capital, Bain Capital Ventures and Initialized Ventures.
The SkySelect culture attracts mission-driven people who are highly entrepreneurial. We value people with a strong sense of ownership in what they do, insist on high quality from themselves and those around them, continue to learn daily, have the ability to take action and make data-informed decisions.
Here's what you'll do day-to-day:
Manage day-to-day account development of suppliers (Aftermarket suppliers, Distributors, Manufacturers), and be accountable for increasing sales pipeline and new supplier acquisition.
Identify new business opportunities, set meetings, pitch offerings and close sales within your target suppliers, meet the company revenue goals.
Build strategic relationships with key strategic suppliers.
Ensure success for the airline and MRO customers of the company.
Develop a high-level understanding of current supply chain inventory systems used by our suppliers
Develop an understanding of how our solutions interface with our trading partners systems
Achieve high inventory availability for our customers in order to support our revenue goals.
Provide timely account development results through utilization of our CRM.
Understand the product offerings and give online software demos for supplier onboarding.
Help monitor key performance indicators of suppliers on the platform with data trends in order to support improvement of supplier health.
Ensure supplier traceability and certification paperwork meet customer expectations.
Met SkySelect revenue targets.
*Here's what we're looking for: *
2+ years of experience working in the aviation sector dealing with aircraft parts.
Excellent outbound sales skills with proven track record of high performance in a pipeline generating or closing role.
Excellent selling, negotiating, and closing skills.
Excellent verbal and written communication skills in English.
Confident working with technology
Great technical presentation skills.
Analytical skills with proficiency using Excel to provide basic data analysis to identify trends related to supplier performance.
Self-starter, manages time efficiently to work across different time zones, able to complete work in a timely manner without active supervision.
Willingness to work with suppliers in different countries.
Demonstrated passion for start-ups and new technology businesses.
Knowledge of CRM programs.
The current social and economic conditions surrounding the commercial aerospace after-market supply chain have created an opportunity for change and presents the ideal catalyst for you and SkySelect to disrupt the aviation industry by connecting the world's leading airlines and suppliers digitally.